Advanced Dental Services & Technology – Rochester, MN
Bringing Our Patients the Best of Modern Dentistry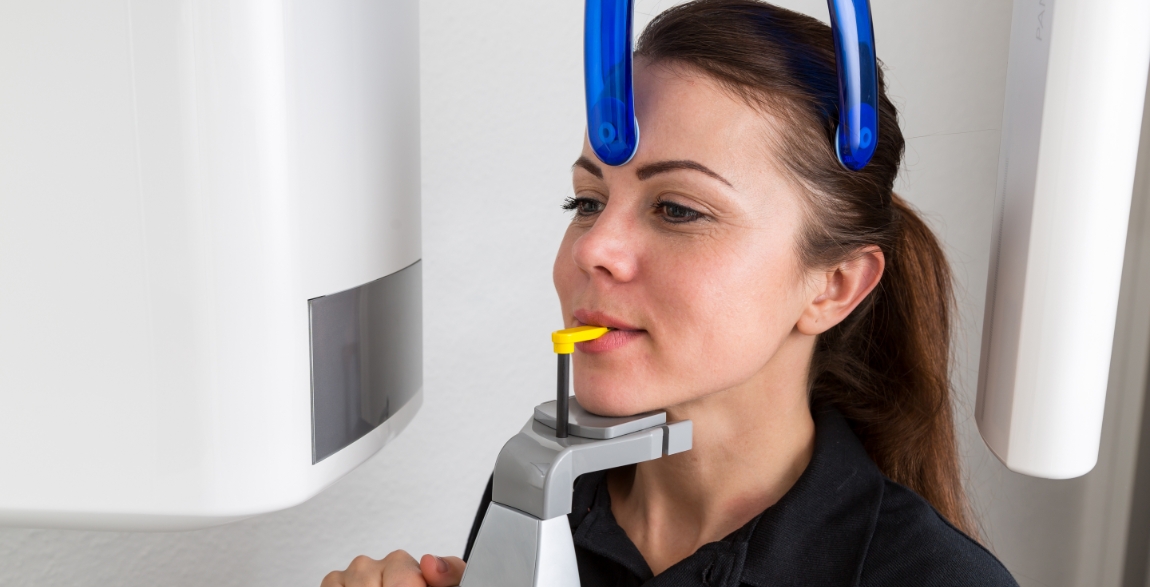 Advancements in technology have completely changed the current dental landscape. Where our patients would once have to rely on their imaginations to visualize the problems we're describing, they can now see the issue for themselves with intraoral camera images. Where we once had to rely on impression putty that often led to errors, now we can take much more accurate digital impressions. Before you call for an appointment, read below to see how Zumbro Family Dental is taking advantage of modern technology.
Intraoral Cameras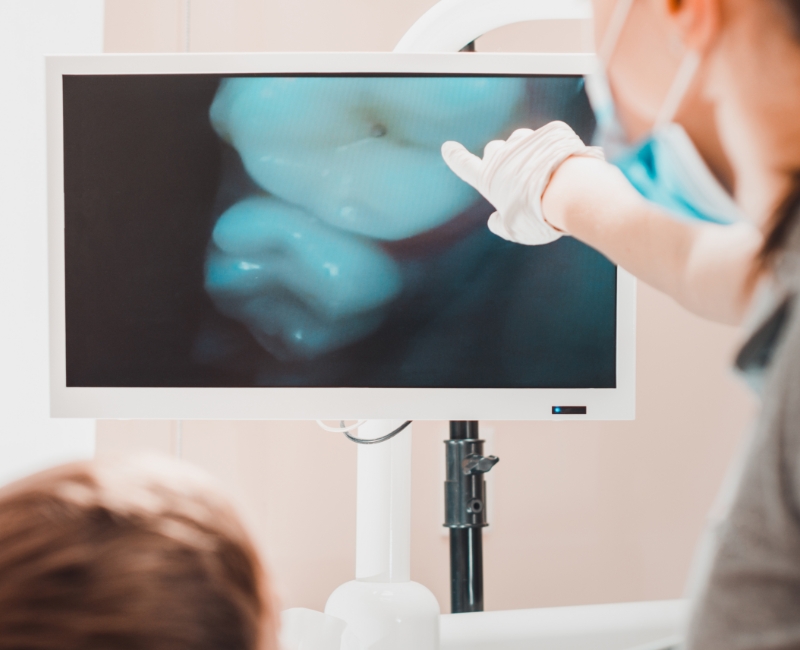 An intraoral camera is a device shaped like a pen, with the actual camera portion being located at the tip. This design lets us get close-up photos of your teeth and gums from many different angles, making it easier to examine the particularly hard-to-see areas. If we find any concerning symptoms, we can display these images on a chairside monitor and point directly to the problem so that you aren't left in the dark about what's going on inside your own mouth.
All-Digital X-Rays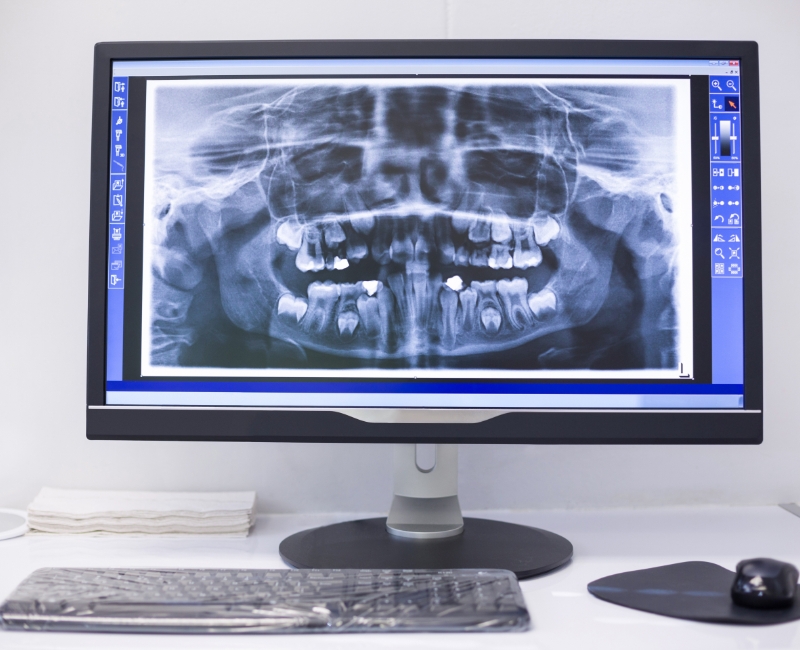 Radiography is absolutely indispensable for dentistry; it provides us with all sorts of information about your mouth that we wouldn't be able to gather just by looking. But instead of the traditional X-rays that involve high levels of radiation exposure and slow image development time, we take all-digital DEXIS™ X-rays. There's up to 80% less radiation involved with the process, and the images are available for viewing almost instantly so that we can continue with your appointment without leaving you waiting.
3D Cone Beam Imaging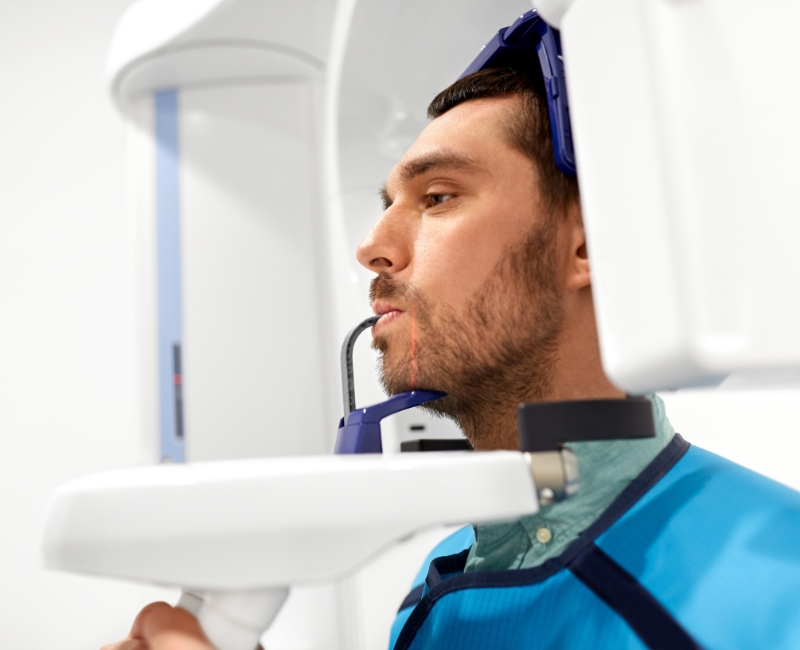 Regular dental X-rays are two-dimensional, which puts a limit on the information they can be used to gather. Oftentimes they're enough for diagnostic purposes, but when we need to plan advanced procedures that require detailed knowledge of unseen dental structures, we turn to 3D cone beam imaging. After scanning your mouth, we can create a 3D model of your teeth, soft tissues, underlying nerve paths, and jawbone, showing us everything we might need to know regarding your oral health.
Digital Impression System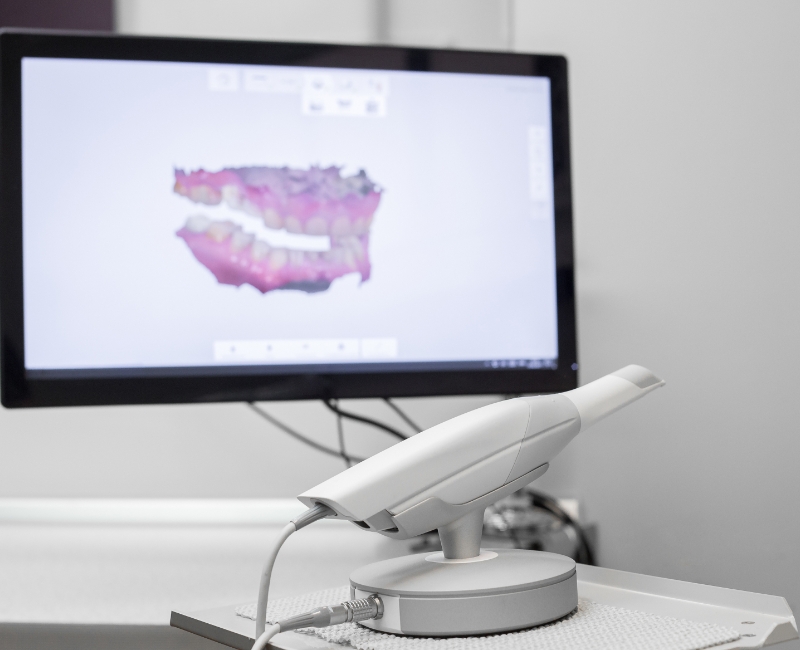 Dental crowns and other restorations are not "one-size-fits-all"; every tooth in every smile is unique, which is why taking impressions is such an important part of the process. Our digital impression system lets us scan your mouth and create a 3D digital model that will tell the dental lab making the final restoration everything they need to know. Using scans instead of dental putty saves time and makes things easier for patients with strong gag reflexes.