Nicholas Brong, DDS – Rochester, MN
Get to Know
Dr. Nicholas Brong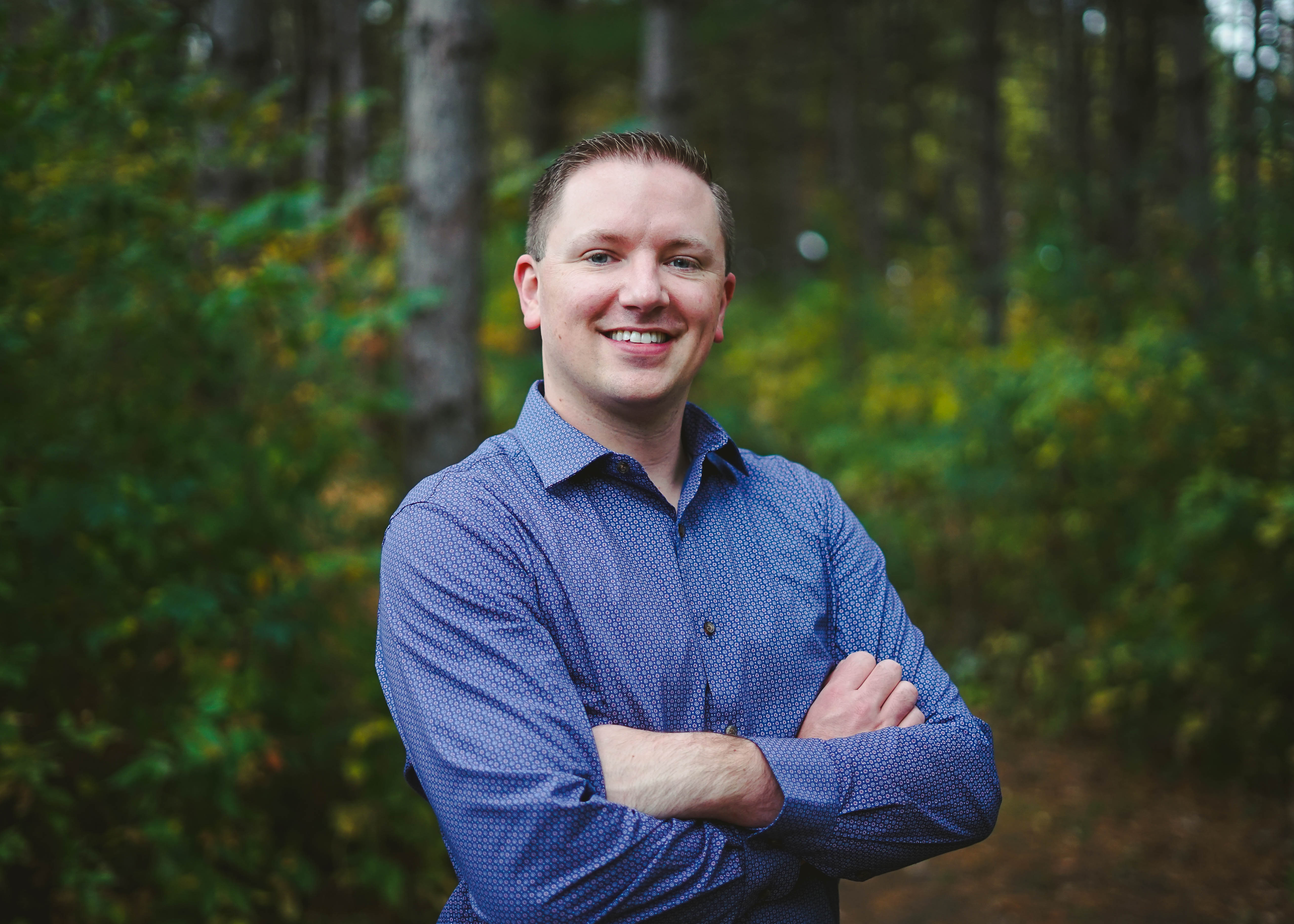 For over a decade now, Dr. Brong has worked tirelessly to help his patients and guide them towards the best dental care outcomes possible, leading to healthy, confident smiles! His advanced training and ongoing commitment to advanced education can be fully relied on throughout each appointment, consultation, and treatment plan. Interested in learning more about him? Just continue reading below.
Why Did You Decide to Become a Dentist?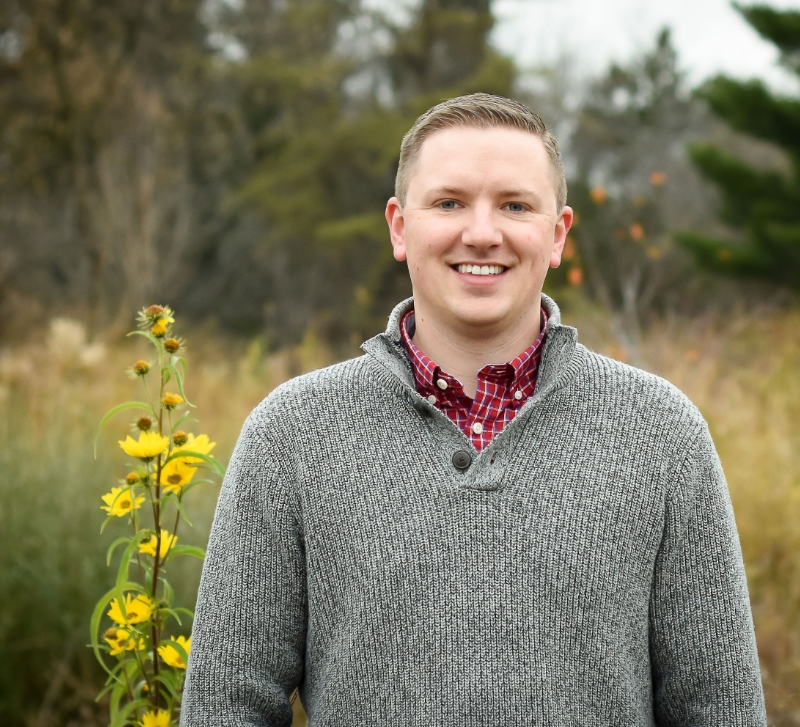 Growing up, Dr. Brong always enjoyed science and math classes. While in high school, he decided to become a physician, so he was pre-med during his first two years of college, studying biochemistry. During this time, he attended a few courses that involved shadowing various doctors, including dentists. While he loved the treatments he saw from surgeons, he was worried about a lack of work/life balance based on the stores he heard. However, when shadowing the dentists, that balance seemed to be a lot healthier. After considering his options a little more, realizing he wanted to work with his hands, and remembering that he enjoyed the dentist's office growing up, he decided on a new career path – and the rest is history!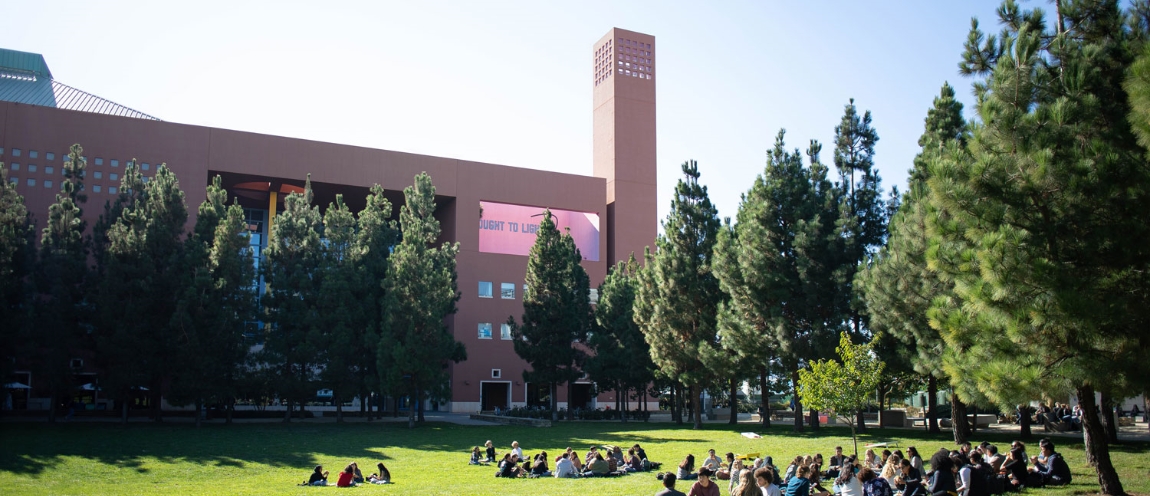 Where Did You
Study Dentistry?
Dr. Brong completed his Doctor of Dental Surgery at the University of California, San Francisco. Since then, he has pursued a great deal of advanced education and training opportunities, including the following:
He completed a nine-week externship that involved providing examinations, restorations, extractions, and emergency care on both adult and pediatric patients.
He attended an extensive course in soft tissue laser surgery, focusing on gingivoplasty, gingivectomy, and soft tissue crown lengthening.
He underwent four weeks of rotation at San Francisco General Hospital in an oral surgery clerkship, performing both simple and surgical extractions while also assisting with orthognathic surgeries.
He additionally completed an endodontic molar clerkship at the University of California, San Francisco that includes lectures, case studies, and presentations.
He has completed state-of-the-art dental implant training with Nobel Biocare.
Today, Dr. Brong is a proud member of the Minnesota Dental Association, American Dental Association, and SPEAR Education.
Outside of the Dental Office, What Do You Like to Do?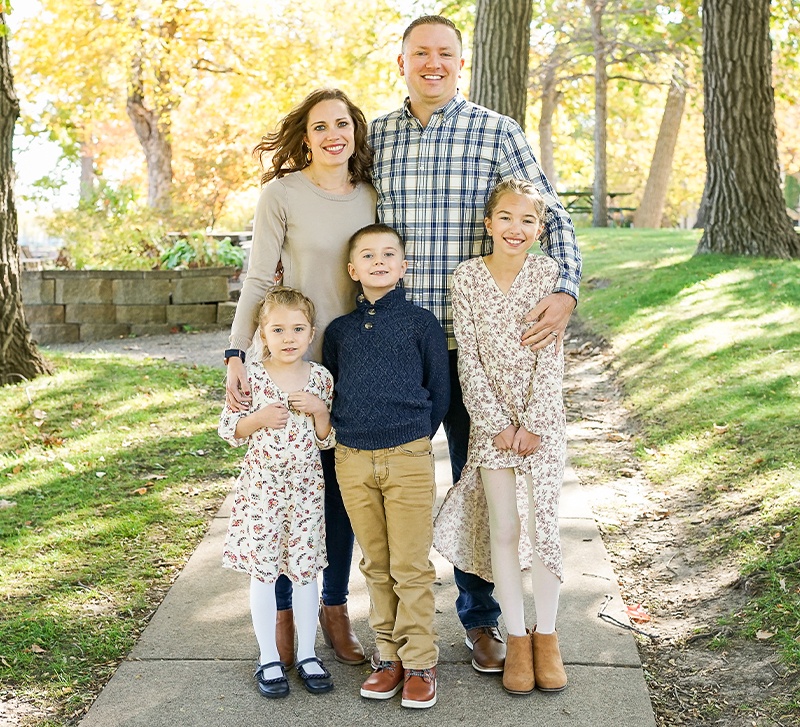 Dr. Brong's wife Nicole often helps out at the dental office as a dental assistant and front desk admin. Together, they have three wonderful children named Emma, Evan, and Elise. When he isn't busy caring for teeth, some of his favorite hobbies include golfing, skiing, traveling, swimming, cooking, fishing, hiking, and (of course) spending quality time with his family.