ClearCorrect ™ Clear Braces– Rochester, MN
ClearCorrect™ Clear Braces
Straighten Your Smile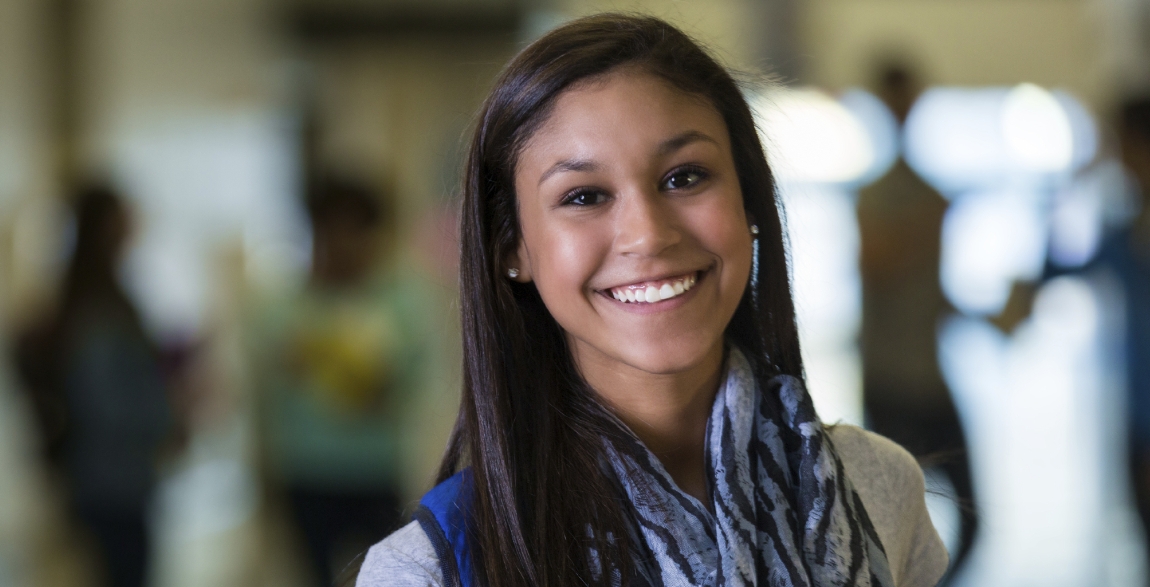 If you want a straighter smile, but you've avoided orthodontic treatments due to the unsightly appearance of metal bracket and wire braces, you're not alone. Luckily for Zumbro Family Dentistry patients, we offer a cosmetically superior alternative – ClearCorrect clear braces from our Rochester, MN cosmetic dentist. This clear, alignment tray orthodontic system allows patients the opportunity to correct even the most advanced issues with bite alignment like over, under, and crossbite in about twelve months. The clear braces make it possible for patients to maintain their professional images throughout orthodontic treatment, and still get a flawless, straight smile.
Why Choose Zumbro Family Dental for ClearCorrect™?
Orthodontic Treatment Without Metal Braces
State of the Art Dental Technology
Dentist That Gives Recommendations, Not Dictations
ClearCorrect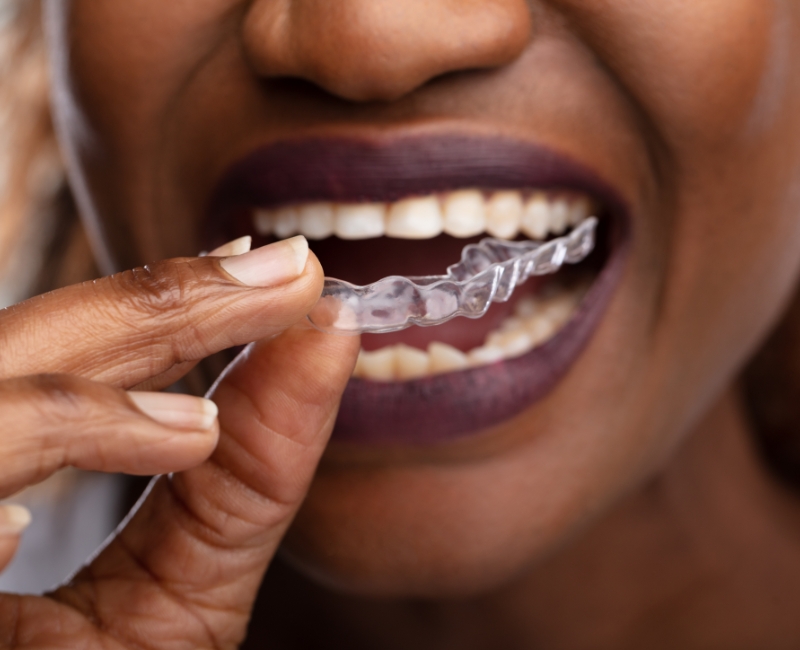 Did you miss the chance the to wear braces when all of your high school friends had them? Or did you maybe wear those old bulky metal braces but forget to wear your retainer a few too many times? No matter what the reason for your misaligned smile today, there simply is no reason not to have straight teeth as an adult. With ClearCorrect, Dr. Brong and his team can align your teeth, so your smile is straight, healthy and beautiful.
Clear Correct use a sequential series of clear plastic aligners that apply appropriate pressure to your teeth in order to gradually move them into alignment. Dr. Brong, the cosmetic dentist in Rochester, will be able to determine if you are a good candidate for adult orthodontics with ClearCorrect. Similarly to traditional braces with metal brackets and wires, this system can be designed to treat a number of orthodontic problems including crooked or overcrowded teeth, crossbites, overbites and underbites.
In addition, because ClearCorrect braces are removable, you can eat whatever you please. Just remove your braces at mealtime and enjoy all the foods that you normally eat without having to abide by any restrictions. Likewise, you'll be able to maintain your regular oral hygiene routine. Brushing and flossing can be more difficult with metal brackets and wires attached to your teeth. With ClearCorrect, however, you can brush and floss as usual and thereby avoid any greater risk of decay or gum disease.
At the conclusion of your treatment, Dr. Brong will give you clear retainers to maintain the new positioning of your teeth.
Candidates for ClearCorrect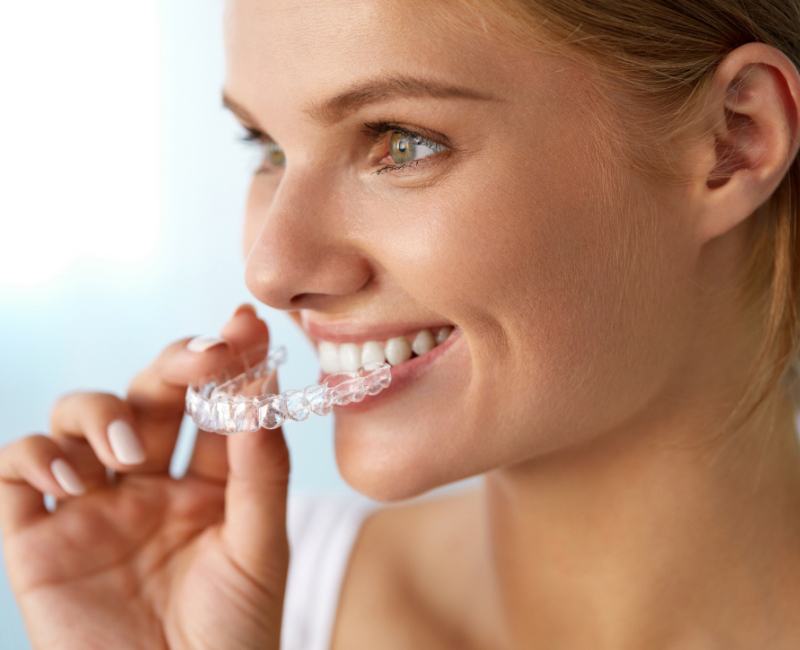 Once you are qualified, we'll take a comprehensive set of photographs, x-rays and impressions to capture the shape and positioning of your teeth. These are then sent to ClearCorrect, where your customized aligners are manufactured.
Your job is to wear your ClearCorrect clear braces every day for at least 22 hours per day. This will help ensure the timely completion of your orthodontic treatment. And while treatment times vary from patient to patient, you can expect to be wearing your clear braces in Rochester, for 12 to 24 months.
During this time, you will enjoy the convenience that these braces offer over traditional braces. First and foremost, is the fact that ClearCorrect is far less noticeable than ordinary braces. Of course, at close range they can be seen, but otherwise you'll be able to confidently engage in your normal social and professional obligations.