Cosmetic Dentistry – Rochester, MN
Creating Your
Dream Smile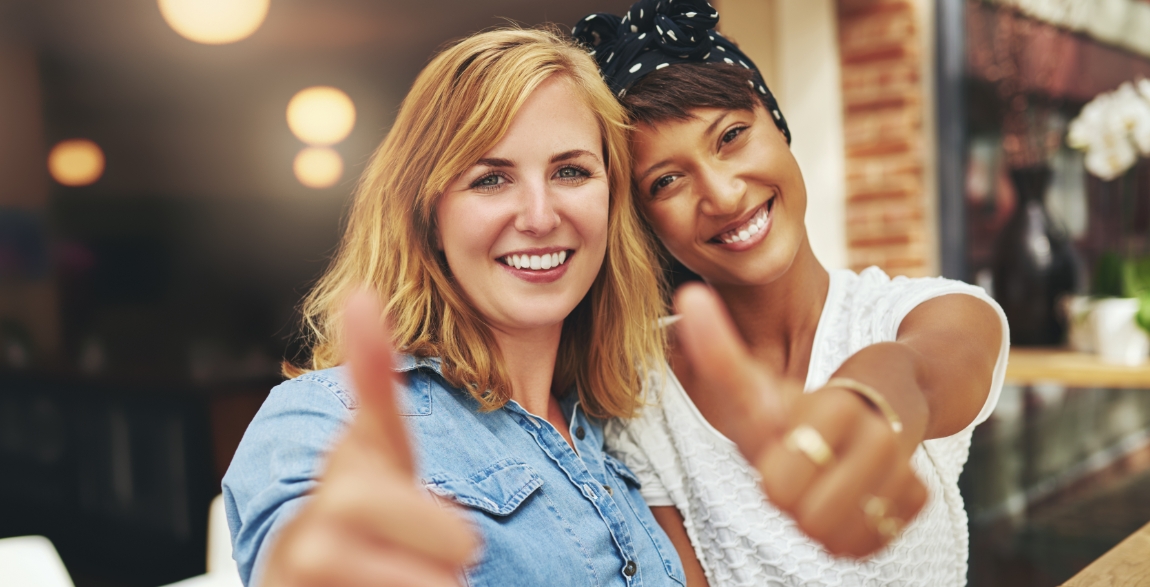 Achieving great oral health should be everyone's top priority, but there are also many patients who want to enjoy a more beautiful smile as well. This is understandable – after all, studies have suggested that people with brighter, straighter teeth tend to be perceived as more successful, more attractive, and even younger than their unluckier counterparts. At Zumbro Family Dental, our cosmetic dentist, Dr. Nicholas Brong and the rest of our team are happy to offer several cosmetic dentistry in Rochester, MN that can erase aesthetic flaws and give you the dazzling, lifelike look you've been desiring. Contact our dental office today to schedule a cosmetic consultation!
Why Choose Zumbro Family Dental for Cosmetic Dentistry?
Stain-Resistant, Long-Lasting Veneers
Quick, Efficient Cosmetic Bonding
Judgment Free Dental Environment
Porcelain Veneers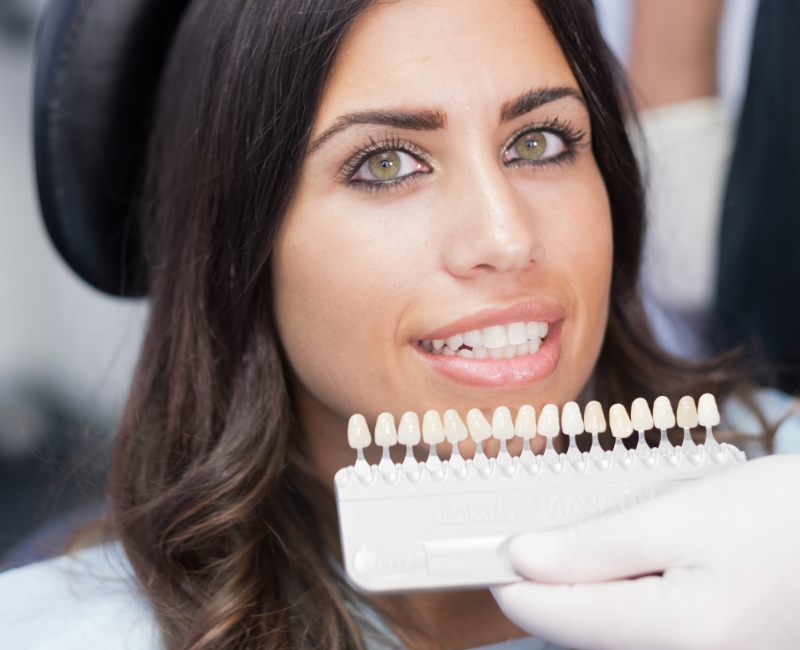 When your smile is suffering from multiple cosmetic flaws at once, the thought of arranging treatment can be a little overwhelming. Thankfully, porcelain veneers can create a gorgeous transformation all at once for patients! With these thin pieces of personalized dental porcelain, Dr. Brong is able to cover your natural teeth from sight behind a naturally flawless appearance, effectively erasing stains, gaps, chips, cracks, misalignments, and even minor gaps. Veneers are even more resistant to discoloration than your original enamel, which means you can maintain your new and improved look even longer.
Metal-Free Dental Crowns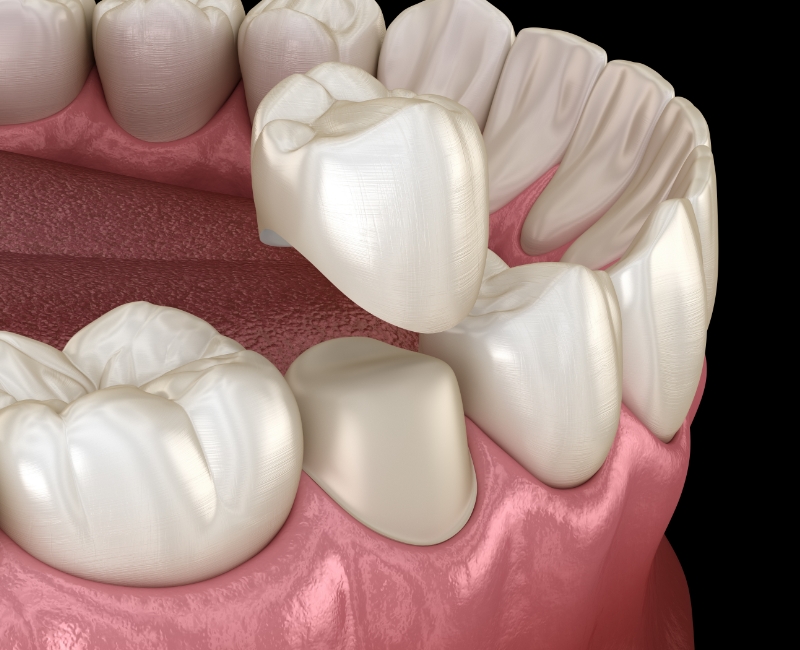 When patients experience a weakened, broken, or lost tooth, a restoration can be used to rebuild the missing structure and return function to their smile. However, older patients may be hesitant about this, and understandably so. In the past, silver and gold materials were primarily used to create these restorations, which stood out noticeably in a patient's natural smile and dealt a blow to their self-confidence. Thankfully, you won't have to worry about this with Dr. Brong. He's happy to offer all-ceramic restorations that will benefit both your appearance and your quality of life.
All-ceramic dental restorations are so lifelike that they give off the same translucent and reflective qualities as your original teeth. Patients with new crowns won't even have to worry about a dark band forming over time. However, they aren't just aesthetically pleasing – they offer multiple advantages when compared to traditional models. They're much more biocompatible overall, making them perfect for patients with sensitivities. This also reduces the possibility of gum irritation and provides more comfort overall. Patients will find that these quality ceramic materials are more conservative too, helping to strengthen existing structure and restore biting strength.
Cosmetic Dental Bonding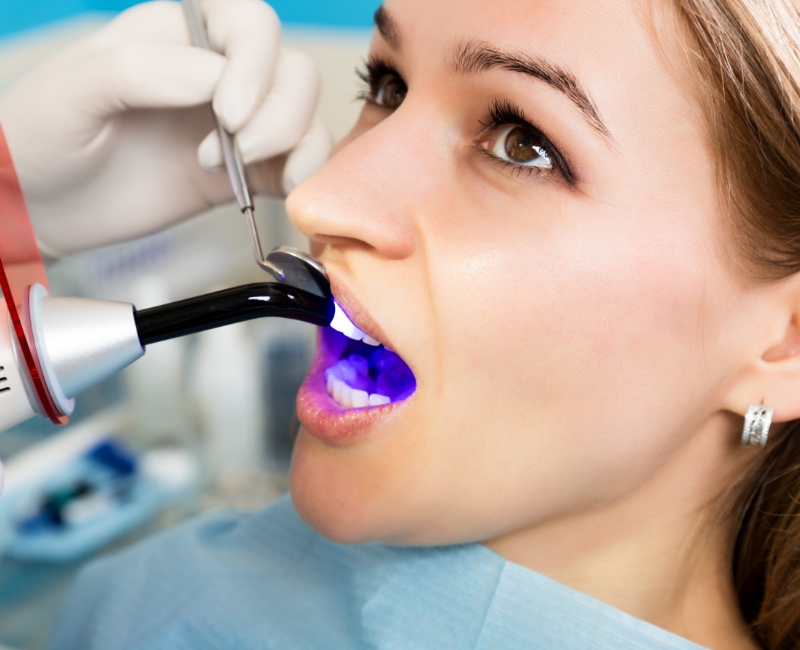 A full smile makeover isn't always necessary to bring out the best of your smile. Sometimes all it takes is a little sculpting. With cosmetic bonding, we take a small amount of naturally colored composite resin and carefully apply it to the enamel to cover up small imperfections, such as a dark spot that won't go away or a minor chip that distracts you whenever you look in the mirror. Despite being completed in about an hour, cosmetic bonding can last for many years.
Teeth Whitening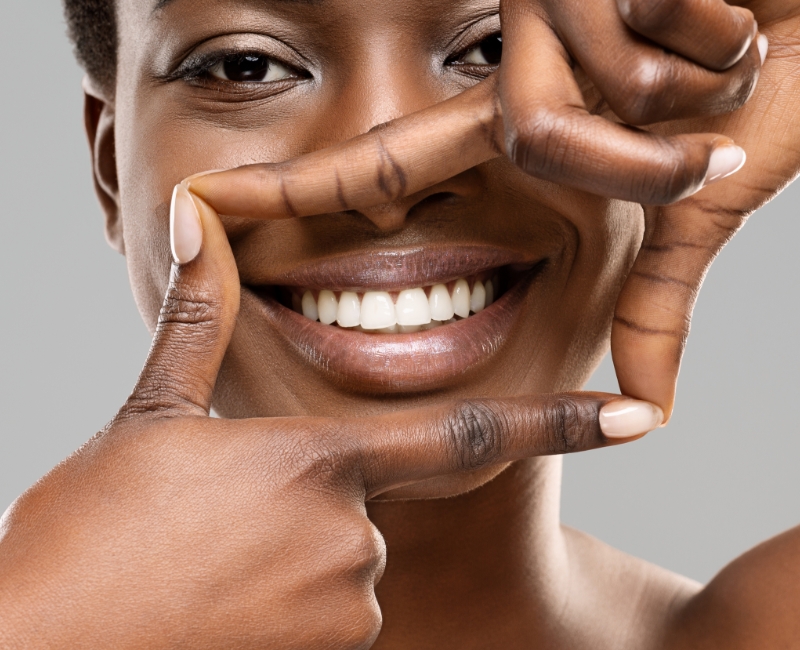 Stains and discoloration can accumulate on teeth for a number of reasons, such as age, genetics, coffee, wine, certain foods, and even some medication. If you're feeling unhappy about your lackluster smile, pay us a visit. Dr. Brong is happy to offer both in-house teeth whitening and take-home kits so that patients can choose the option that best fits their budget and schedule.
Do you have a big event coming up that you'd love to look great for, such as a graduation or a wedding? In-house teeth whitening sounds like the right choice for you. This procedure only takes around an hour, and you'll be able to leave the very same day with a dramatically brighter smile. Alternatively, patients who'd rather achieve a more gradual change or who have hectic schedules may prefer our customized kits. It's simple – just wear the high-grade bleaching gel and oral trays we provide together for a certain amount of time each day. This can be done whenever you have the time, and within just a few weeks, you should begin to see dazzling results.
Gum Recontouring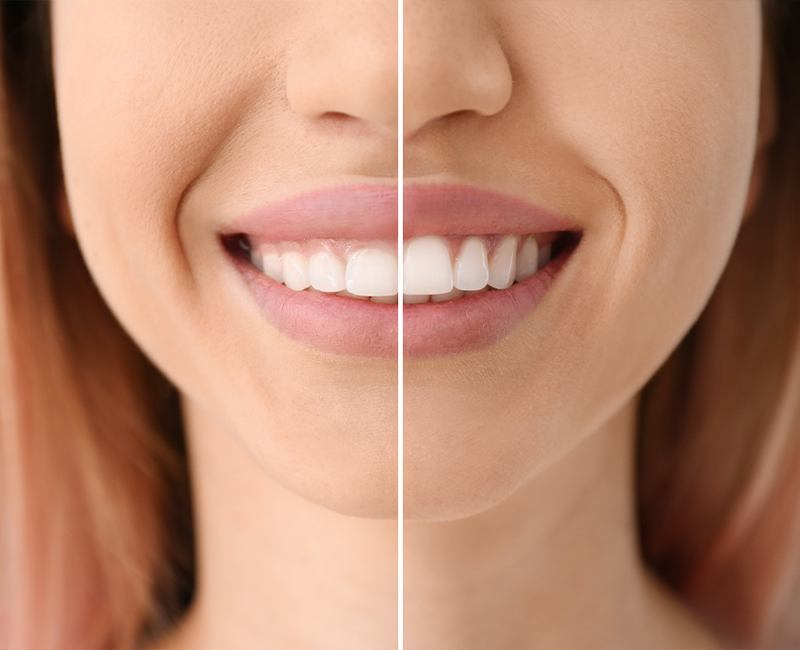 Sometimes, your teeth aren't the culprit when a smile doesn't look quite right. It's actually the gumline! Excessive or lopsided gum tissue can result in teeth looking overly short and stubby. Thankfully, gum recontouring can make all the difference in this situation. Our team will carefully reshape and resculpt your natural gumline, removing unnecessary tissue so that you can finally show off your pearly whites in their full glory.
Virtual Smile Design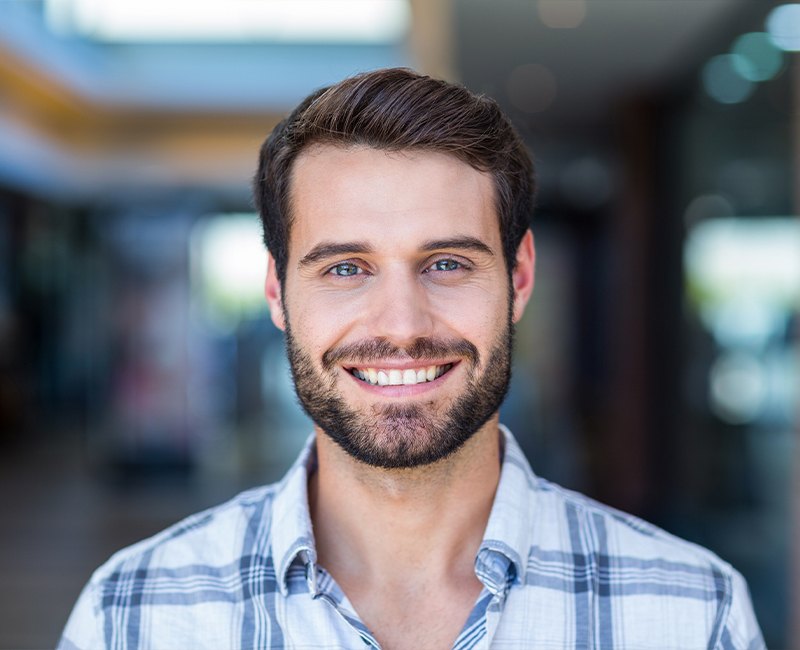 Committing to cosmetic dentistry can feel a little scary in the early stages. After all, what if you end up not liking the final results after going through so much work and time? That's where our virtual smile design technology comes in. After learning more about the goals and priorities you have in mind for your revitalized smile, our team can take a current photo of you and adjust it to reflect the positive changes of certain services like veneers. You'll be able to see your future and feel confident about what's to come before you even start treatment!