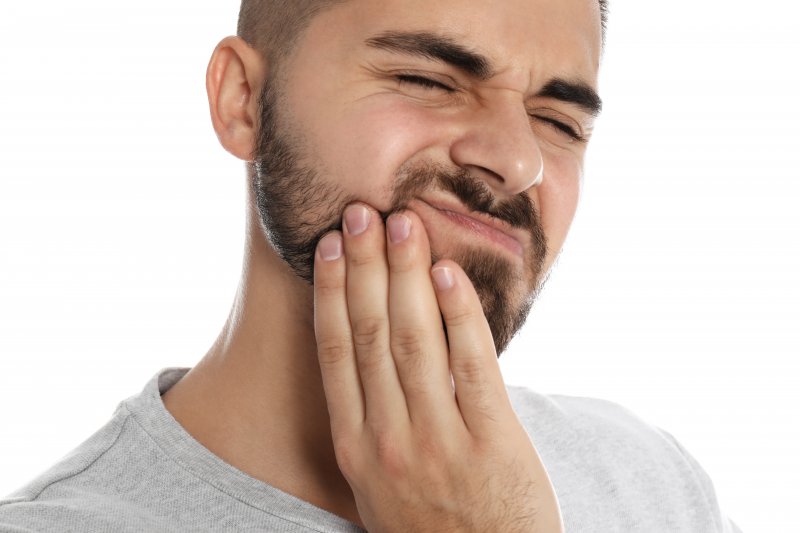 Let's say you've developed a sudden, sharp pain in your teeth or gums. That alone can seem like a scary experience. However, responding by seeing an emergency dentist might feel scarier — especially if it's your first time doing so. "Will the visit be like a regular dental appointment? "Will it involve different processes?" "Can I handle everything involved in it?" Such unknowns can quickly induce fear and stress.
Here are three things to expect from an emergency dental visit. Learn them so you can ease your dental anxiety!
A Fast & Thorough Exam
Soon after your check-in, your emergency dentist will examine your problem area and take digital X-rays. As they do so, they'll look for concerning signs like gum inflammation, infection, exposed nerves, cracked teeth, etc. The main focus will be the current emergency, not any underlying issues.
The exam will end with your dentist offering possible remedies. On the one hand, this could just mean prescribing you antibiotics in preparation for future service. Alternatively, they may suggest a multi-step procedure like root canal therapy or deep cleaning. The treatment plan will depend on your current condition and prior medical history.
(Temporary) Dental Treatment
Once you've decided on treatment post-examination, your dental practitioner will take steps to relieve your discomfort. For example, they might give you an injection that reduces pain in the affected area. They could also give you painkillers to use after you go home.
Remember that your dentist may not be able to fully treat your problem in a single visit. If your issue is a broken tooth, a follow-up visit will be necessary to decide if said tooth can be repaired or needs extraction. Meanwhile, damaged veneers, crowns or bridges may need repair at a later date.
At the very least, emergency treatment holds you over until you can receive a more thorough, comprehensive remedy.
Follow-up Recommendations
Once the immediate concern is managed, your dentist may recommend further care options. You'll likely need to improve your oral health at home or in-office to keep the treated problem from reoccurring. The dentist may even suggest more professional treatments to resolve underlying dental conditions.
They could also explain some tips for avoiding future pain, including:
Healthy Diet
Daily Oral Hygiene
Regular Dental Check-ups
Wearing a Mouthguard or Avoiding Hard Foods
Don't hold back from seeing your emergency dentist because you're afraid. Remember what to expect from your visit so you can attend your appointment calmly and confidently!
About the Practice
Zumbro Family Dental is based in Rochester, MN. Led by Dr. Nicholas Brong, their team makes patient health and safety one of their top concerns. Their office uses advanced technology like cone beam imaging and digital impressions to improve treatment effectiveness. By offering comprehensive dental services from a central location, they strive to make dental appointments convenient and accessible. For more information or to schedule an appointment, they can be reached at their website or by phone at (507)-288-1066.