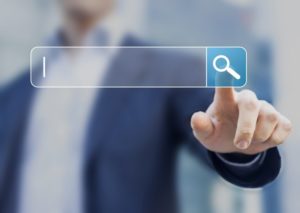 Searching for a new healthcare provider can be stressful and last forever if you don't know what you're looking for. Getting a new dentist in Rochester that meets all your needs and provides you with the high-quality care you deserve is your first priority. Narrow down hundreds of search results by asking these 5 questions while on the hunt for your future dental professional.
Are Their Office Hours Convenient?
When you're searching on your potential new dentist's website, check to see if their office hours are convenient to work into your daily life. There's nothing worse than scheduling a rushed appointment during your lunch hour that leaves you in a frenzy for the rest of the day. Also, check to see if the location is close to your work or home. Will it be a long drive?
Do You Feel Comfortable With The Staff?
Once you narrow down your results, you may decide to visit the practice to see it firsthand. Do you feel comfortable asking the staff questions? Are they welcoming and take the time to thoroughly answer any concerns you may have? It may seem like a small thing, but if you decide to get restorative or cosmetic work, having a great relationship with your dentist and getting all of your questions answered can give you peace-of-mind that you're getting the best procedure for you.
Does Your Dentist Take Continuing Education Classes?
When you visit your future dentist's website, look at their biography to see if they have any advanced training or regularly take continuing education courses. A professional that keeps up with the latest advancements in their field can provide you with the best care and treatment. If you know that you'll need an important restoration like dental implants, choosing a dentist with special training in that field can also ensure that you get the best care.
Do They Offer The Services You Need?
When you're browsing their website, check their service page to see if they offer the treatments you know you need or want. If you're looking for a new dentist because you want a brighter smile, be sure to choose a professional that does teeth whitening. The same goes with other specialty services like porcelain veneers, dentures, and children's dentistry.
Do They Offer Comprehensive Care?
Condensing your dental care under one roof can save you time and the hassle of running around town between multiple dentists to get the treatments you need. While you're searching for your new dentist, check to see if they offer comprehensive care. Do they do preventive care as well as offer restorative and cosmetic services? Simplify your life by getting a dentist who does it all.
Whether you're looking for a dentist for yourself, or your entire family, knowing what questions to ask can ensure that you choose the dental health provider that's right for you. Make your hunt for a new dentist a piece of cake and narrow down your results by answering the tough questions first.
About The Author
Dr. Nicholas Brong has been providing families with comprehensive high-quality care since 2012. He's passionate about giving his patients healthy and bright smiles that are long-lasting. He has advanced training for dental implants from the University Associates in Dentistry, Dental Implant Institute of Chicago, and laser dentistry training from UCSF. For questions or to schedule an appointment, visit Zumbro Family Dental's website or contact 507-288-1066.