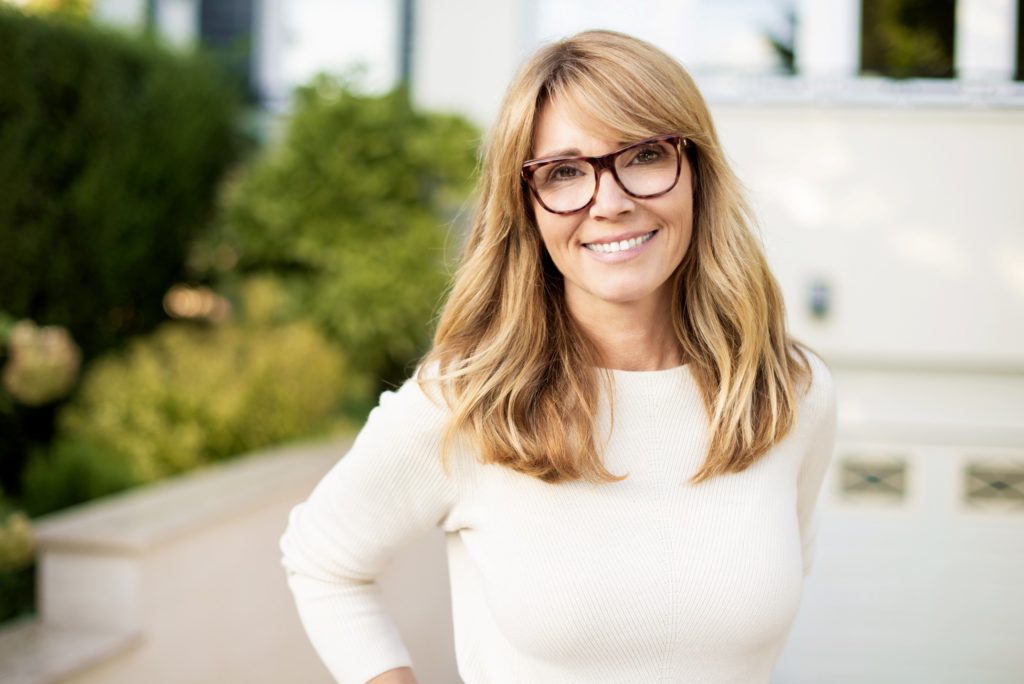 With each passing birthday, you may notice changes to your appearance. While aging is a privilege, it's natural to want to turn back the clock, restoring your youthful look. For many, the first thing they think of is BOTOX. Although the fine line-erasing benefits are substantial, there is a better way to boost your confidence: cosmetic dentistry. Keep reading to learn how aging changes your smile and effective dental treatments that can help you look younger!
A Look at the Changes to Your Smile Throughout the Years
After years of chewing and biting, it's natural for your smile to look different now than when it did in your 20s. Most often, fragile, crooked, and discolored teeth are the source of the problem, causing patients to look much older than they actually are. Issues like these can be exacerbated by unhealthy dental habits, like using tobacco products, consuming copious amounts of sugar, and neglecting to implement a solid at-home oral hygiene routine. Fortunately, aesthetic concerns, no matter how severe, can be addressed with your cosmetic dentist.
How Your Cosmetic Dentist Can Help
Want to transform your smile, restoring your youthful look in the process? Then it's time to schedule an appointment with your cosmetic dentist. During this visit, they will learn about your smile goals, review your dental history, and conduct an oral exam. Based on this information, they will discuss one or more of the below treatments:
Teeth whitening – Both in-office and take-home whitening kits from your dentist can blast away stubborn surface stains, removing years of discoloration from coffee, soda, and the like.
Veneers – From minor chips and slight misalignment to pigmented stains, veneers can completely transform the shade, shape, and size of your teeth in as little as two appointments.
Braces – Don't worry. Straightening overlapped and gapped teeth no longer requires years of metal brackets and wires. Now, you can use ClearCorrect™ Clear Braces to discreetly correct misalignment.
Metal-free restorations – Got a decayed or otherwise damaged tooth? Get the treatment you need without calling attention to it with tooth-colored restorations!
6 Best Practices to Look and Feel Your Best
Investing in the look of your smile will certainly boost your confidence. However, to truly look and feel your best, it's important to care for all aspects of yourself. With this in mind, make sure to:
Eat a nutritious diet filled with vitamin-rich foods.
Exercise regularly.
Schedule routine health screenings.
Visit your dentist bi-yearly for checkups and cleanings.
Practice stress-relief activities, like deep breathing and meditation.
Avoid unhealthy habits, like using tobacco products.
As mentioned above, it's natural for your teeth to discolor and wane with age. Fortunately, you can address imperfections like these flawlessly with cosmetic dentistry, restoring your youthful look along the way!
About the Author
For nearly a decade now, Dr. Nicholas Brong has spent his days caring for the smiles of nearby patients, and he wouldn't have it any other way! Since earning his dental doctorate at the University of California in San Francisco, he has prioritized continuing education and advanced training through the University Associates in Dentistry, the Dental Implant Institute of Chicago, and many other notable institutes. In short, he has the skill, training, and precision needed to make your smile goals a reality! So, if you're ready to turn back the clock on your smile, visit our website or give us a call at 507-288-1066.