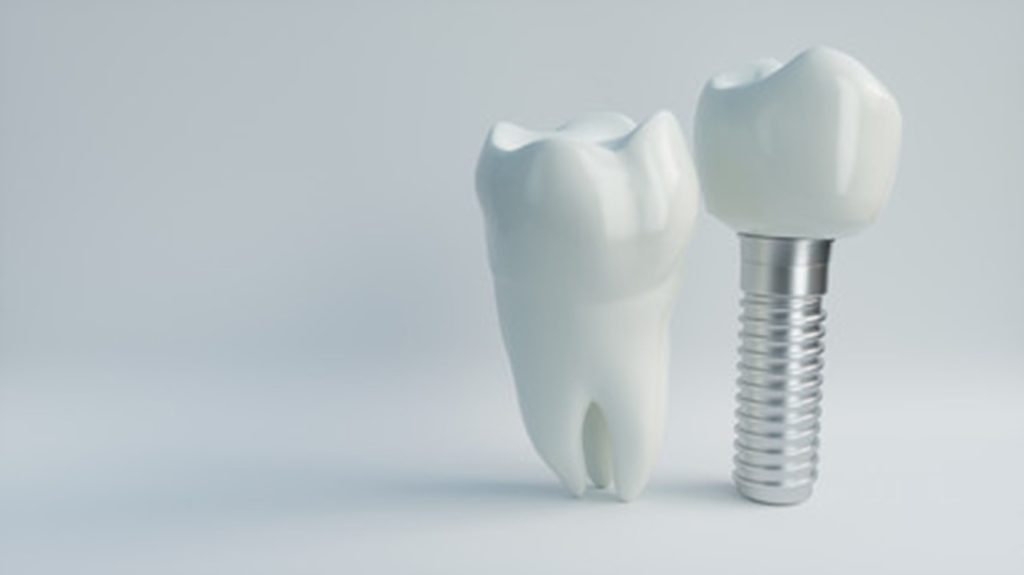 Dental implants allow you to experience the smile of your dreams—these tiny posts can enhance the look, feel, and functionality of your pearly whites and give you an unparalleled boost in confidence! However, you might be wondering if your implants are susceptible to staining and discoloration, just like your natural teeth. Keep reading to learn more.
Can My Dental Implants Become Stained?
Dental implants are usually made from a special ceramic porcelain material that is resistant to staining. That said, if you maintain the glaze on the surface of your implants, they should not become discolored! However, if you attempt to polish your implants with abrasive materials or treat them with acidic fluoride treatments, their surface can become rough which will compromise their color.
The material that is used to hold your implants in place can also become discolored over time, and it's not uncommon for patients to experience staining around the edges of their implants. A dentist can usually polish away this staining and restore the natural beauty of it.
Tips To Prevent Your Implants from Becoming Stained
There are many things you can do to preserve the beauty of your smile and the integrity of your implants. Consider the following to minimize the risk of staining your implants:
Don't smoke or chew tobacco – tobacco is notorious for causing several oral health problems, and tooth discoloration is one of them. Tobacco use can also result in implant failure.
Avoid using toothpaste that is highly abrasive – some kinds of toothpaste are abrasive and can damage your implants. Ask your dentist about nonabrasive toothpastes and gels.
Avoid foods and beverages that contain tannins – items such as berries, coffee, tea, red wine, and more contain tannins, which can easily stain your implants when repeatedly exposed.
Maintain your oral hygiene – brush and floss after every meal, waiting at least half an hour to do so. This will help remove particles and acids that could potentially damage and discolor your implants.
Visit your dentist regularly – this should go without saying but visiting your dentist at least twice a year for regular checkups and cleanings can help to maintain the integrity and color of your implants.
Just because your dental implants are tougher than your natural teeth, it doesn't mean they are entirely resistant to staining! A little bit of knowledge and care can go a long way towards preventing your implants from becoming discolored.
About the Practice
Zumbro Family Dental proudly serves the dental needs of the Rochester area under the leadership of Dr. Nicholas Brong. Dr. Brong received his dental doctorate from the University of California at San Francisco and is a member of many professional organizations including the American Dental Association and the Minnesota Dental Association. His practice offers a wide variety of services, including dental implants! If you'd like to schedule an appointment with Dr. Brong, please reach out through his website or by phone: (507) 288-1066.