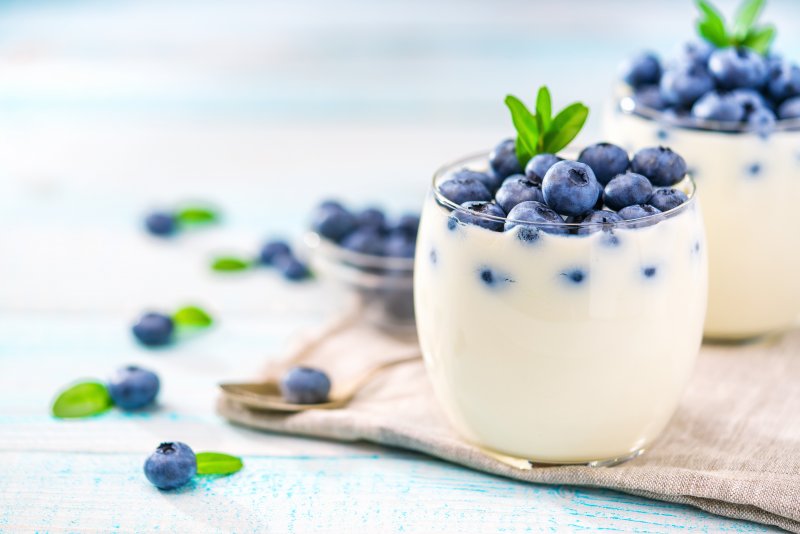 Do you constantly worry that someone will notice the odor stemming from your mouth? Do you keep mints and gum on hand 24/7 to help combat bad breath? If you answered "yes" to either of these questions, then you are not alone. In fact, according to Colgate, nearly 60 million people suffer from chronic halitosis in the United States. Fortunately, preventive measures, like visiting your dentist twice a year, can help. However, did you know that incorporating yogurt into your diet can be equally as beneficial?
6 Common Causes of Bad Breath
When it comes to fighting bad breath, the top priority is identifying the root of the issue. That way, you can incorporate prevention tactics that are both effective and long-lasting. Here are six common causes to be aware of:
Use of tobacco products
Pungent food, like onions and garlic.
Dry mouth.
Poor dental hygiene.
Low-carbohydrate diets.
Health conditions, like GERD or liver failure.
How Yogurt Can Help!
A solid oral hygiene routine and frequent trips to the dentist play a crucial role in keeping minty-fresh breath. However, a recent study presented at the International Association for Dental Research in Baltimore found that eating six ounces of yogurt daily can significantly reduce the levels of odor-causing compounds in your mouth, like hydrogen sulfide. Plus, incorporating yogurt into the participants' diet lowered the levels of plaque and gum disease as well! So, it's safe to say that yogurt could play an instrumental role in fighting bad breath!
7 Additional Ways to Prevent Bad Breath
Eating yogurt daily may seem like a small measure in the battle against halitosis. However, in conjunction with other prevention tactics, it can play an instrumental role in keeping your teeth and gums in tip-top shape. With this in mind, here are seven prevention tactics:
Brush your teeth for two minutes twice a day.
Floss daily.
Use mouthwash regularly.
Always clean your tongue.
Drink plenty of water throughout the day.
Eat a nutrient-dense diet.
Visit your dentist biannually for checkups and cleanings.
If bad breath is negatively impacting your life, yogurt may be the solution you've been looking for! Try eating six ounces throughout the day, in addition to a solid oral care regimen, to keep your breath minty-fresh.
About the Author
After earning his undergraduate degree at the University of St. Thomas, Dr. Nicholas Brong obtained his Doctor of Dental Surgery from the University of California in San Francisco. Since then, he has undergone advanced training at reputable institutes like the University Associates in Dentistry and the Dental Implant Institute of Chicago. Today, Dr. Brong uses his extensive experience and dedication to excellent dental care to help his patients achieve pristine oral health. If you are struggling with bad breath, don't hesitate to visit his website or give him a call at 507-288-1066.