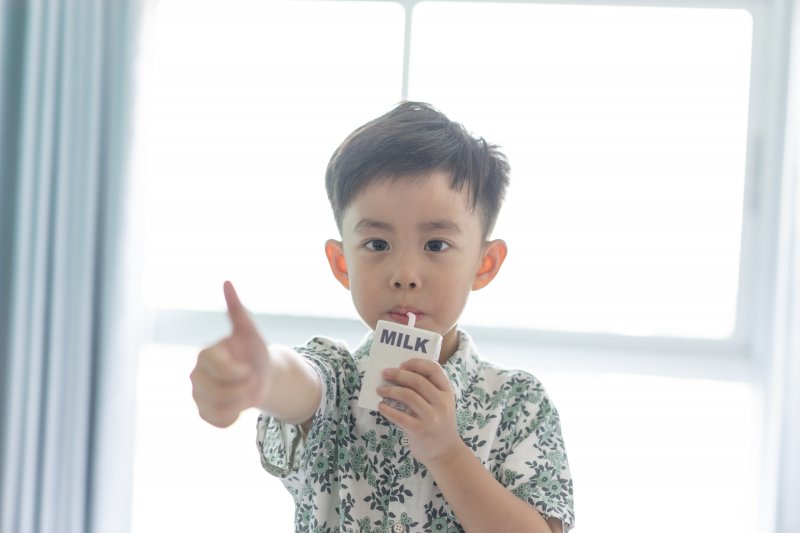 The start of the new school year means it's time to start thinking about what to pack in your child's lunch. Obviously, you want to make sure you're creating a healthy meal, but be careful; some foods that are advertised as "healthy" are actually terrible for the teeth. When it comes to school lunches, there are plenty of options that will make your children's dentist smile – and others that can make them very nervous!
Foods to Include
Dairy products such as milk and cheese are always an excellent option when it comes to oral health. The calcium can stick to teeth and repair small amounts of damage; it can also make the jawbone stronger and less vulnerable to gum disease. Low-fat yogurt can be particularly beneficial because it contains a probiotic bacterium that can help fight against plaque buildup.
Crunchy fruits and vegetables – apples, carrots, celery and so on – can act as natural toothbrushes. Chewing them will scrub and remove plaque and food particles. Also, fruits such as oranges contain vitamin C, which helps protect the gums from the bleeding and swelling caused by scurvy.
Finally, spinach and other leafy vegetables contain a large number of antioxidants. These mix with the saliva to benefit the mouth in a variety of ways, such as promoting healing and fighting gum disease.
Foods to Avoid
There are plenty of foods and drinks that are thought of as being healthy, but in reality they could be doing a lot of unseen damage. Examples include:
Trail Mix: While trail mix might seem preferable to potato chips, certain brands contain a lot of sugar and fat that can lead to tooth decay. Check the ingredients before you include trail mix in your child's lunch; avoid those that contain a lot of chocolate, candy and flavoring.
Dried Fruit: Most fruits get some of their nutritional value from the water they contain, which is obviously lost after being dried. Also, dried fruit tends to contain a lot more sugar than regular fruit.
Sports Drinks: These might seem like a good way to give your child a pick-me-up after gym class or sports practice, but many sports drinks are just as bad for the teeth as a can of cola.
Granola: You might be tempted to mix these in with your child's yogurt, but granola contains high amounts of sugar; it's also full of dense calories that can leave your child feeling hungry and cause them to overeat by mistake.
If you're not sure what to include in your child's midday meals, talk with your family dentist about their eating habits overall. They'll be able to help you plan lunches that'll put a happy, healthy smile on your little one's face.
About the Author
Dr. Nicholas Brong has been helping patients maintain their healthiest smiles since 2012. At his Rochester practice, Zumbro Family Dental, he provides thorough cleanings for patients of all ages and keeps them comfortable while treating cavities. To schedule an appointment for your child, visit his website or call (507) 288-1066.