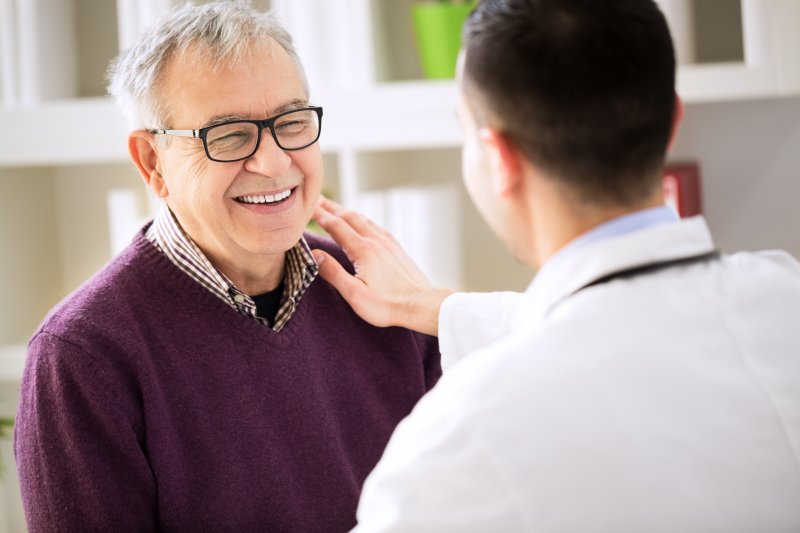 Deciding that you want to get dental implants to replace one or more missing teeth is a great way to fill in your smile and prevent oral health issues from developing. These small titanium posts fuse with the jawbone through a process called osseointegration, which makes them the only permanent tooth replacement option. Once your implants have been placed, it's crucial to make sure that you take good care of them. To help you avoid behaviors that can impede the healing process, here are five things you should avoid doing after dental implant surgery.
#1: Don't Skip Resting
After undergoing dental implant surgery, it's important to make sure that you get plenty of rest. Engaging in strenuous activity can make your blood pressure go up, which may cause the surgical site to bleed. In most cases, patients need at least a day or two post-op to rest. Some people may need up to a week.
#2: Don't Rinse Your Mouth Out Forcefully
Be careful when rinsing out your mouth. Though this will help keep plaque and bacteria away from the surgical site, doing it too forcefully or spitting too hard may irritate the surgical site. Use water, a mixture of half a teaspoon of salt and eight ounces of water, nonalcoholic mouthwash, or a prescription mouthwash.
#3: Don't Use a Straw
After undergoing oral surgery, you will want to eat a diet of soft foods like smoothies to prevent irritation at the implant site. Avoid drinking beverages through a straw, as the suction this creates may dislodge the blood clot that's forming around the implant site, which may cause it to bleed. This will set back the healing process and increase your risk of developing an infection, so avoid straws for at least a week after the operation.
#4: Don't Eat Hard or Spicy Foods
When deciding what to eat after dental implant surgery, avoid hard, crunchy, or spicy foods. Crunchy and hard foods can damage the sensitive tissues around the surgical site, and spicy foods can cause them to become irritated and inflamed. Eat soft, bland foods like mashed potatoes, applesauce, yogurt, and scrambled eggs instead. You can gradually begin to return to your normal diet as your mouth heals.
#5: Don't Ignore Persistent Pain
Though some swelling, soreness, and irritation should be expected for at least a few days after your dental implant surgery, persistent pain that doesn't get any better after a few days shouldn't be ignored. Contact your dentist as soon as you notice this issue so they can inspect your mouth to determine if there are any hidden problems that require treatment.
Dental implant surgery is serious business, so it's important to avoid these five things so your mouth can heal properly. Before you know it, you'll once again be sporting a full, healthy set of pearly whites!
About the Practice
Led by Dr. Nicholas Brong, the talented Rochester team at Zumbro Family Dental is committed to administering exceptional care. They treat patients of all ages from their comfortable, inviting office with the understanding they deserve. If you're missing teeth and are interested in getting dental implants, they can tell you what to avoid to ensure that your smile heals correctly. Are you ready to set up an appointment or do you want more information about dental implants? If so, visit Zumbro Family Dental's website or call their office at (507) 288-1066.