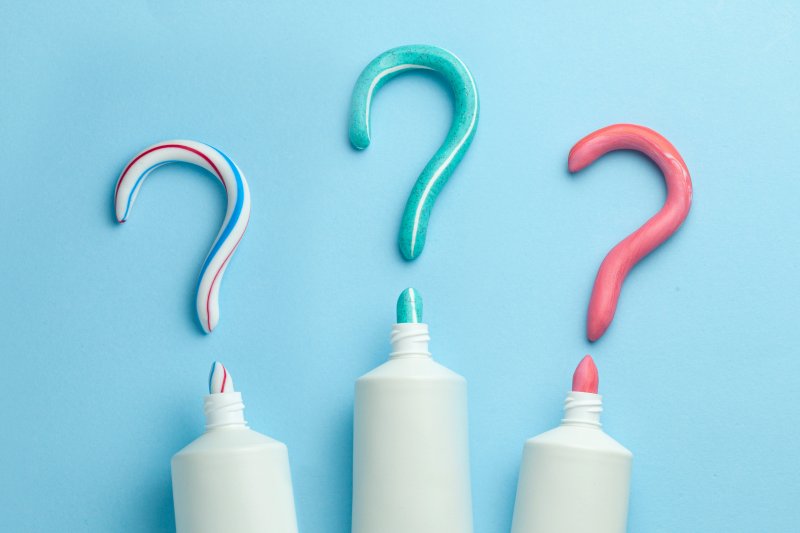 You know that it's important to brush your teeth twice a day, but which type of toothpaste should you be using? When you're in the dental aisle at your drug store, it can be overwhelming to see so many different options to choose from. In order to make the choice easier for you, your dentist discusses all sorts of different types of toothpastes. This way you can choose one that works best for you and your individual needs.
Fluoridated Toothpaste
This is the most common type of toothpaste. It accounts for over 90% of all toothpaste that is sold in the country and is proven to fight against tooth decay and cavities. For most, this is a great option. Not only does it strengthen the enamel of your teeth, but it also remineralizes areas that have small amounts of tooth decay already.
Herbal Toothpaste
If a regular fluoridated toothpaste isn't your cup of tea because of the chemicals that are in it, you could reach for a more natural option. You can find herbal toothpastes that are made of all-natural ingredients and are biodegradable. They work well for people who have sensitivities to additives that are found in most toothpastes. If you are going to choose this type of toothpaste, make sure that you are choosing one that contains fluoride. The ones that are fluoride-free are not effective at preventing tooth decay.
Whitening Toothpaste
Even though it isn't nearly as strong as whitening treatments, this type of toothpaste can help to remove surface stains. They are intended for daily use and contain fluoride with an enzyme compound. This can cause tooth sensitivity and is not usually ideal for patients who already have sensitive teeth.
Sensitivity Toothpaste
If your teeth are sensitive to different temperatures and textures, this toothpaste was made just for you. It contains an active ingredient that blocks microscopic holes in your tooth that lead to nerve endings. Since it protects these nerves, you will feel less sensitivity to hot and cold temperatures. Often times, you need to use this type of toothpaste for a month in order to see results.
Tartar Control Toothpaste
When plaque isn't removed from the teeth right away and begins to build up, it can harden into tartar, which cause tooth and gum decay over time. This type of toothpaste contains chemical compounds that help to prevent plaque buildup and solidification.
Children's Toothpaste
Kids need to brush their teeth too! Children's toothpaste is made with less fluoride to reduce the risk of accidental ingestion. It has fewer abrasives in order to prevent tooth sensitivity and also comes in fun flavors to make brushing more pleasant.
Smokers' Toothpaste
Along with frequent smoking comes tooth discoloration. Smokers' toothpaste contains stronger abrasives as compared to regular fluoridated toothpaste in order to fight against dark stains caused by frequent tobacco usage.
Now that you know all about different types of toothpaste, you will able to choose one that can meet all of your custom needs.
About the Author
Dr. Nicholas Brong is a family dentist serving patients in the Rochester, MN area. He earned his Doctor of Dental Surgery from the University of California in San Francisco. He also has dental implant training from the University Association in Dentist, Dental Implant Institute of Chicago, and laser dentistry training from UCSF. For more information or to schedule an appointment, visit his website or call (507) 288-1066.