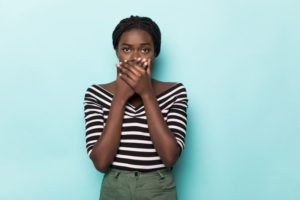 Straightening your teeth has never been known to be comfortable or convenient, which is what gave bloggers and social media influencers the idea to save money and simply give themselves orthodontic treatments. Even though forging an appliance out of paperclips, super glue, and other household items may be the cheaper treatment, it can cause huge problems for your smile down the road. Read on to learn six reasons why it's smarter to leave your orthodontic treatment to your dentist instead of attempting to do it yourself.
Your Affected Teeth Could Shift Back Into Place
After orthodontic treatments, your dentist provides you with a customized retainer to keep your teeth from shifting back into their regular positions. This happens due to a type of dental muscle memory, and can only be prevented with a precisely-fitted retainer.
You Risk Losing Your Permanent Teeth
Orthodontic treatments such as ClearCorrect aligners are made to place a strategic and gentle amount of pressure on your teeth to gradually move them into their ideal positions. When you remove teeth too quickly, it can cause permanent oral damage and even tooth loss. This is likely to happen when you use an unchecked amount of force applied by rubber bands when you give yourself DIY braces.
You Could Develop a Gum Infection
Office supplies used for DIY braces, such as paperclips and hair elastics aren't sterile and weren't made to be placed in your mouth. They can also snap or shift out of place and cause scratches, irritation, and wound your oral tissue, causing an infection to develop. Your gums are the foundation of your smile and important to keep healthy. When they become infected, it could jeopardize your teeth or even spread to other areas of your body and cause medical issues.
You Could Affect Your Speech
Your dentist uses advanced technology to calculate how much each of your teeth needs to shift in order to fix misalignment, crowding, and bite problems. With DIY braces, you won't have the advanced training or technology to make beneficial changes, and you could accidentally make these issues worse, affecting your speech and the ability to properly chew and digest food.
You'll Likely Face Emotional Trauma
In the end, you could cause more orthodontic issues to arise. This will likely result in emotional trauma stemming from having an even more damaged grin. This could cause you to face mood swings, confusion, depression, and even keep you from doing activities that you love, such as going out with friends and family.
You'll Probably Spend More Than You Saved
The only reason people would give themselves DIY braces is because they feel it would save them money. However, making your own oral appliance and causing a variety of oral health problems to develop during this process will only cost you more money down the road, because you'll have to get those fixed as well.
Even though it may sound easy making DIY braces to avoid having to visit a professional for orthodontic treatment, it's not a good idea and will likely ruin your grin altogether. The damage you cause can be permanent, impacting the rest of your life, so it's best to think twice before following the recommendations of non-professionals.
About the Author
Dr. Nicholas Brong has been providing top-notch dental and orthodontic care for years. He loves helping his patients achieve smiles that they've always wanted through high-tech treatments such as ClearCorrect aligners. He has completed advanced training in several dental topics and focuses on providing comfortable and hassle-free dentistry. For questions or to schedule a consultation, visit Zumbro Family Dental's website or call 504-288-1066.