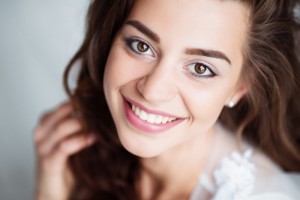 You've lived with chipped and discolored teeth long enough! You are ready to make a change and get the smile you've always dreamed of. You can't wait to smile with confidence at your new clients and in photos. Porcelain veneers may be the solution you've been looking for, and your dentist in Rochester explains how veneers can benefit your smile and how to care for them and make the most of your investment.
Porcelain Veneers 101
If your teeth are in need of repair, porcelain veneers are a great way to restore, and even revamp your smile. These thin layers of porcelain are customized to fit over your teeth and they can cover imperfections such as:
Stains and discoloration
Small chips and fractures
Gaps and spacing between teeth
Oddly shaped teeth or size discrepancies
Excessive wear
Slight misalignment
While veneers can repair one or two teeth, they are really ideal for enhancing an entire smile. They can be customized to change the shape and shade of your teeth to create the smile you've always wanted. Veneers are also stain resistant, so you won't have to worry about whitening your teeth.
Getting Porcelain Veneers
If you're thinking of enhancing your smile with dental veneers, the first place to start is a consultation with Dr. Nicholas Brong. He'll discuss your goals and desires for your teeth with you to help you determine if veneers are right for your needs.
Porcelain veneers can typically be completed in two appointments in a matter of weeks, so you'll be enjoying your new smile in no time. At your first appointment, Dr. Brong will prepare your teeth for your veneers, and you'll leave wearing temporary veneers. When your final restorations are completed at the dental lab, you'll return to have them permanently placed.
Taking Care of Your Investment
Porcelain veneers are an investment in your confidence and your oral health. The good news is that they are easy to take care of. You will be able to brush and floss your teeth as you were always used to, and with regular dental checkups, your veneers can potentially last for 12-15 years.
Wearing a mouth guard at night is also a great way to protect your teeth and your new veneers.
Contact Zumbro Family Dental to Learn More
Don't wait any longer to reclaim your smile! Give your cosmetic dentist in Rochester a call today to schedule your consultation.