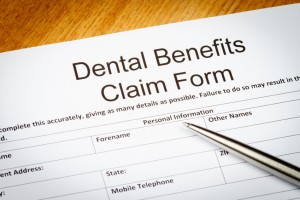 The countdown to the New Year is on, and it seems like 2016 went by faster than ever. We want to remind you not to let this month fly by without scheduling an appointment at Zumbro Family Dental if you haven't used up your dental insurance benefits for the year! Your plan is set to renew on January 1, meaning you will have to meet your deductible all over again to receive help paying for your dental care. Learn more about maximizing your investment from the dentist in Rochester, MN — then call us to book your end-of-year visit!
When Dental Insurance Benefits Expire
Most dental insurance plans are set on a calendar year, meaning they renew on January 1 and expire when the ball drops on New Year's Eve. You have a full year to take advantage of your covered preventive care (two checkups and cleanings, a full set of x-rays, and other important treatments). If you have a deductible and annual maximum, these limits begin again on New Year's Day every year.
Because most people just need the basics of dental care, you may not meet your deductible every year. But during the years that you do pay enough out-of-pocket to meet your deductible, make sure you do your research to get as close to your annual maximum as you can. That's the amount up to which your dental insurance must cover your care.
What your Dental Insurance Covers
Because we know that healthy smiles are built on preventive and general dentistry, your dental insurance should fully cover two checkups and cleanings as well as a set of x-rays every year. Dental sealants and fluoride treatments, important cavity prevention measures, may be covered, too.
If an issue is detected during your checkup, you are eligible for some coverage for restorative care as well. Some examples of treatments that your dental insurance will partially cover include crowns, bridges, root canal therapy, tooth-colored fillings, and other restorative treatments. Certain cosmetic services may be covered, too.
How can you find out exactly what your dental insurance covers? By contacting your provider directly, or getting in touch with Zumbro Family Dental. We accept a wide range of PPO (preferred provider organization) plans and are happy to help you navigate the ins and outs of your dental insurance. We also process and file all claims to make the process even easier for you. See our list of in-network providers and then contact us to discuss the details of your coverage.
Time Is Running Out!
December is the busiest month for our dental practice, but we've always got space for you and your family. Don't wait until your benefits expire to decide you need dental care. Make the smart decision for your wallet and your oral health by contacting Zumbro Family Dental to schedule an appointment!