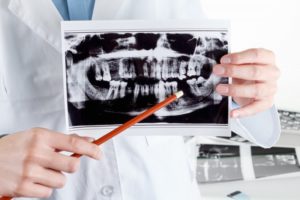 Have you ever wondered why dentists schedule consultations before they do any work? It serves several purposes that ultimately help deliver the best care for you. Your local dentist will go more in depth into why it's so important for you to come in for a consultation before any work is done. Continue reading to learn what they are.
Why is the Consultation So Important?
The dental consultation is a non-invasive visit with your dentist where you can discuss any issues that you're experiencing, concerns and treatment options. If you have anxieties about having dental work done, this is also the time to express it. Your dentist will be able to satisfy many of your concerns by explaining how particular procedures work and reassuring you that they're not nearly as bad as you think.
Discuss Treatment Options
After you and your dentist have discussed your issues, you can then talk about treatment options. You'll touch on topics like budget, comfort level and cosmetic desires.
Questions About Procedures
Some of the procedures that your dentist offers for your particular situation may be confusing to you. So during the consultation, he may employ the aid of a visual model or product samples to help you get a better picture of the process.
Checking Your Eligibility
Because no two people are alike, your dentist will verify that you're eligible to receive whatever treatment either he recommends, or you desire. He will inquire about your medical history and current medication regimen to figure out what will be the best treatment protocol for you.
Review of Your Dental Hygiene Practices
Your dentist will also use this opportunity to talk to you about the proper practices of dental hygiene. This is a great time to learn how to tweak something that you may be a little off on, to ensure that after your procedure is done, you'll be able to maintain optimal oral health.
Take advantage of this chance to get to know your dentist better and expand on your knowledge. And feel confident in knowing that you're taking steps towards a healthier future for your mouth, teeth and gums.
About the Author
Dr. Nicholas Brong completed his undergraduate studies at the University of St. Thomas and went on to earn his Doctor of Dental Surgery from the University of California in San Francisco. He has also received additional dental implant training from the University Associates in Dentistry, Dental Implant Institute of Chicago and laser dentistry training from UCSF. He practices at Zumbro Family Dental and can be reached for more information through his website.