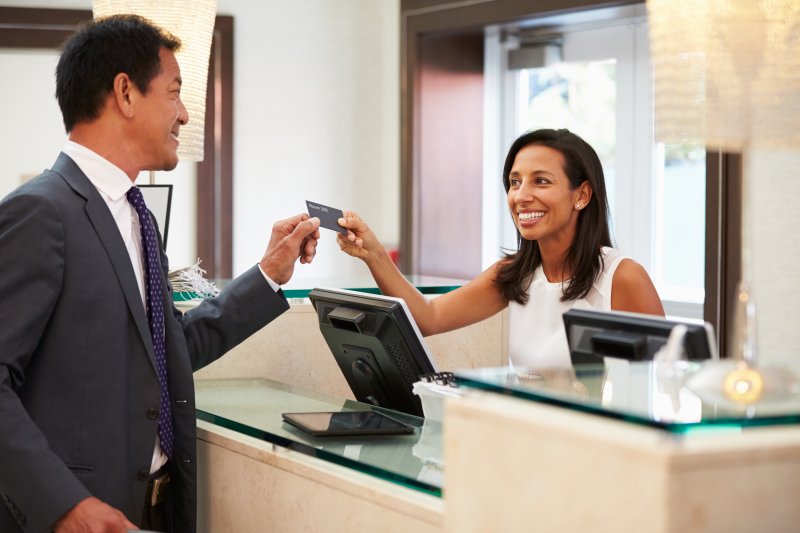 Did you know that while 168 million people get dental insurance through their employer, they actually don't take the time to maximize their benefits before the end of the year? January 1st, 2020, is just around the corner, which means the dental insurance benefits you have may not be available because they will have reset. Below, you'll learn exactly how much people lose as a result of unused dental benefits, why preventive care is incredibly important, and how dental offices are prepared to help you maximize your coverage every step of the way.
How Much Money is Lost on Unused Benefits?
When we talk about money lost on unused benefits, we need to look at the annual maximum of your average plan. This maximum is generally around $1,250, which is the total amount of money that an insurance company will provide for treatments. The fact is, according to a study conducted by the American Dental Association, the average American with dental insurance only received $323 of dental treatment a year. That's essentially $923 of benefits being left on the table, waiting to be collected by insurance executives.
When you keep in mind that 168 million people have private dental insurance from their employer, that's over $152 billion worth of benefits that are not getting properly utilized. Instead of letting benefits go to waste, it's worth using it to pay for basic preventive treatments.
The Benefits of Preventive Care
If your goal is to achieve a truly long-term solution for protecting your oral health, preventive care is the most effective method to make it a reality. While at-home oral care is essential in between your dental visits, preventive exams, cleanings, X-rays and other treatments are what give dentists a chance to confirm the presence of dental disease and stop negative developments before they have a chance to turn into dental emergencies. Remember, a restorative or emergency treatment is far more expensive than what you would pay to cover basic prevention.
How Dental Practices are Here to Help
When the time comes for your next dental appointment, dentists will take the time to hear your concerns and make sure that you're getting the most out of your dental coverage before moving forward. They often have insurance or financing experts who have a better understanding of how the system works and what you need to do to maximize your benefits. For example, this could include starting a treatment in the current year and completing it in the following year.
Regardless of how you manage your plan benefits, the last thing you should do is let them expire on January 1st. Schedule an appointment with a dentist today and don't let the benefits you're entitled to go to waste!
About the Author
Dr. Nicholas Brong earned his dental degree from the University of California in San Francisco. He's currently in-network with multiple major dental insurance providers and works with you to make sure that you maximize coverage. To learn more about his practice or schedule your next appointment, you can contact him through his website.