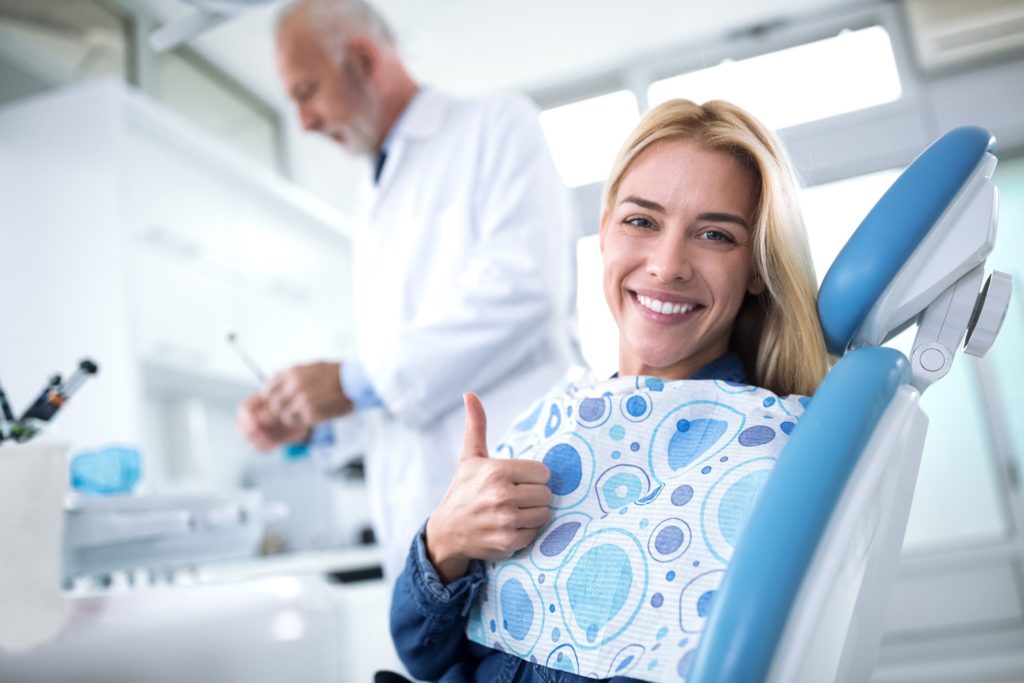 Do you want to toss valuable dollars in your trash can, flush them down the toilet, or scatter them in the wind? No, right? Unfortunately, you may be unintentionally wasting money each year by not utilizing your dental plan to the fullest. Don't worry – making a change is easy. To learn a few easy ways to maximize your dental insurance benefits, read on!
#1. Attend Both of Your Dental Checkups & Cleanings
Dental insurance coverage may vary, but all providers have one important thing in common: an emphasis on preventive care. As a result, nearly all plans include two checkups and cleanings per year, as well as annual X-rays. If you skip one (or both!) of these appointments, you don't get "make-up" ones the following year. In short, if your next biannual visit isn't on the calendar, now is the time to schedule it!
#2. Don't Put Off Necessary Restorative Care
Ideally, you'll "pass" your dental checkup with flying colors. However, if you have a dental problem that needs to be addressed, like a cavity, don't put it off. In many cases, dental insurance providers will cover between 50% and 80% of the cost of restorative care. Since your annual maximum likely will reset on January 1st, don't let those benefits go to waste by postponing your care.
#3. Ask About Utilizing Your FSA Dollars
Flexible Spending Accounts are a healthcare-related benefit sponsored by your employer. In short, FSAs allow you to set aside money for medical expenses, such as dental work. Like dental insurance, there is normally some red tape, like having to use the funds by a certain date. Since the end of the year is rapidly approaching, now is the time to check on the dollar amount in your account (your HR Manager or whoever handles your benefits is probably the best person to talk to).
#4. Talk to Your Dentist Before January 1st
As mentioned above, dental plans often reset when the clock strikes midnight on December 31st. That may seem far away now, but the next few weeks will fly by. So, now is the time to get in touch with your dentist. Whether it's to schedule an appointment or ask a question about your benefits, they are there to help you.
Remember, having dental insurance isn't the same as utilizing your dental insurance. Although it can seem overwhelming at first, the above few tips can break it down into baby steps. Your benefits are meant to serve your smile and your wallet – so use them!
About the Practice
Our team at Zumbro Family Dental is here to provide top-tier, stress-free, genuinely enjoyable dentistry. Part of making that mission a reality is welcoming dental insurance plans. In fact, we are even in-network with a few of the nation's leading providers! If you have a question about utilizing your benefits or simply need to schedule an appointment, don't hesitate to visit our website or call 507-288-1066.