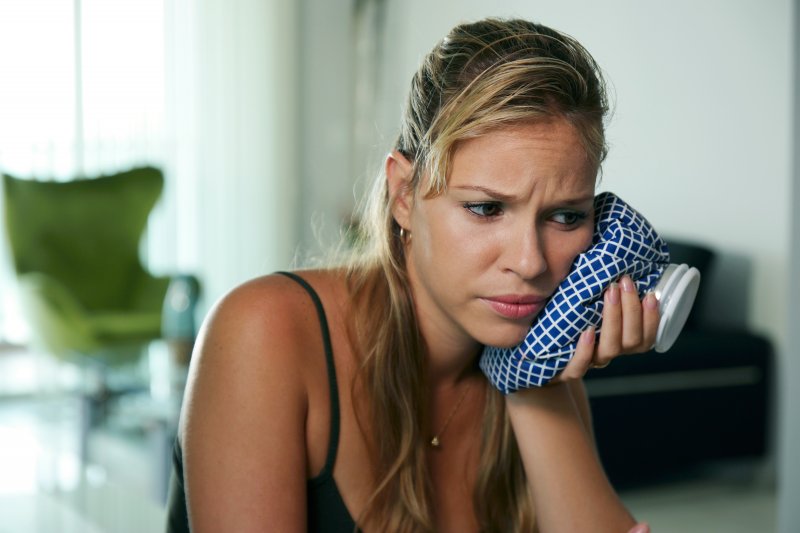 OUCH! You immediately regret your first sip of coffee as you feel a surge of pain ring through your tooth. Sound familiar? From mild sensitivity to persistent throbbing, toothaches can make it difficult to chew, drink, and even sleep. But is it considered a dental emergency? Keep reading for the answer.
6 Possible Causes of Your Toothache
When determining if your toothache warrants an urgent trip to your dentist's office, it is important to first discuss the root of the issue. After all, some patients are simply prone to tooth sensitivity, which can be managed with best practices like using a specialty toothpaste. However, the below culprits can wreak havoc on your oral health if left untreated:
Trauma (like a blow or hit to your tooth).
Infection in the tooth root.
Teeth grinding or clenching.
Tooth decay.
Impacted wisdom tooth.
A sinus infection.
When to See Your Emergency Dentist
In the world of dentistry, pain of any kind is considered an emergency. After all, the nerves in your mouth are designed to signal discomfort as a way to notify you that something is wrong. Therefore, when the first signs of sensitivity or soreness arise, it's important to get in touch with your dentist. If the pain is mild, you may be able to wait until their next available appointment for treatment. However, if you are struggling with more moderate or severe pain, you need a same-day visit. That way, your dental team can quickly intervene, restoring the look and function of your smile in the process.
3 Effective At-Home Remedies to Ease Your Pain
Whether you have a few hours or a few days until your dental appointment, the last thing you want is to be in pain while you wait. Fortunately, there are a few effective at-home remedies you can use to ease your discomfort, such as:
Placing a cold compress against the outside of your cheek, which will reduce the puffiness and help numb the area.
Rinse with a mixture of salt and water to remove debris in your mouth while minimizing your risk of infection.
Take OTC pain medication as directed.
If you are experiencing a toothache, there is a good chance you need treatment from your dentist to restore your pain-free smile. The sooner you schedule your appointment, the sooner you'll be back to normal. So, get in touch with your dental team today!
About the Author
Roughly a decade ago, Dr. Nicholas Brong earned his Doctor of Dental Surgery from the University of California in San Francisco. Since then, he has undergone advanced training at multiple notable institutes, including the University Associates in Dentistry and the Dental Implant Institute of Chicago. His commitment to continuing education combined with his extensive hands-on experience allows him to quickly and effectively restore smiles in pain. If you are interested in learning more about dental emergencies or have sustained a tooth-related injury and need help now, don't hesitate to get in touch through his website or by phone at 507-288-1066.