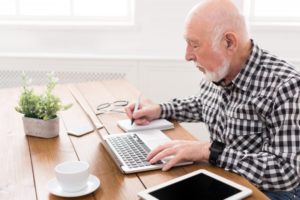 Among the ways you can learn about a subject, having a one-on-one conversation with an expert is pretty high up on the list. If you are missing teeth and considering your plan of action, scheduling a dental implant consultation is a great idea so you can find out if that's the best choice for you.
Showing up with pertinent questions to ask your implant dentist in Rochester is far better than arriving unprepared and asking, "What do I need to know?" Read on to get some question ideas.
How Do the Results Compare to Getting a Traditional Dental Bridge or Dentures?
It's best to know about all your tooth replacement options before deciding on implants. Scientifically, an implant is the most secure option because it utilizes the strength of your jawbone.
What Do I Need to Get Dental Implants?
The dentist may tell you that any other oral health problems will need to be addressed first. They will expect you to have generally healthy teeth and gums heading into a surgical procedure. Another factor they will address is bone density. An X-ray will probably be done to determine if your bone is dense enough for implant placement.
What Do I Need to Be Aware of Regarding My Recovery?
The dentist may recommend that you have the procedure done late in the week so you can recover over the weekend while your mouth is sore. They'll suggest you stock up on items like ice packs, ibuprofen, and soft foods. You will usually be provided a temporary restoration to cover the time between your metal implant being placed and your new tooth getting attached.
Do You Complete the Entire Treatment at This Location?
Some dentists will perform the complete implant procedure, while others will only attach the crown. So, you'll want to know if an oral surgeon will be involved or if you'll see the same dentist throughout your treatment.
What Type of Experience Do You Have with Dental Implants?
It makes a lot of sense to ask a dentist about their experience regarding a major procedure you are considering, both in terms of their education and clinical familiarity. It stands to reason that the more often they perform a procedure, the greater the likelihood it will go smoothly.
What Costs are Involved and What are My Payment Options?
Most insurance companies will cover the exams and X-rays ahead of the procedure. The closing price will include the cost of the implant placement as well as the creation and placement of the dental crown. You should ask for an exact breakdown of the cost. Unless you can afford to pay in cash, be sure to ask about financing or a payment plan.
Dental implants are the premier tooth replacement option for several reasons but getting them involves minor oral surgery, so you need to be fully informed to make your decision. To do that, you need to prepare some good questions and have a productive discussion with your dentist in Rochester to get all the key details.
About the Author
Dr. Nicholas Brong earned his dental doctorate from the University of California at San Francisco. He loves having the opportunity to help patients achieve and maintain their healthiest smiles by offering them optimal care. If you are interested in dental implants, Dr. Brong can replace any number of teeth to improve your smile for decades. You can get started by scheduling a dental implant consultation on his website or calling (507) 288-1066.