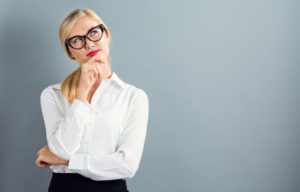 Moving to a new area can be a daunting ordeal, especially if you don't know anyone in the area. How do you know which businesses are the best? How do you find all the necessities such as a general physician or dentist in Rochester? Fortunately, you don't have to worry any longer. By following these simple steps, finding and choosing the right dentist will much easier. Plus, once you find them, you can rely on them for all your needs.
Whether it's their clinical focus or their insurance policy, your dentist can meet your preferences without an issue!
Know Your Needs Before Searching
If you used to make regular visits to your dentist prior to moving, you probably already know what you need at your new dentist. If you're living alone, consider the dental treatments you'd like your dentist to have available. Do you want a specialist when it comes to cosmetic treatment? Or would you prefer someone who's an expert at laser gum therapy?
If you have a family, you'll need to take their considerations into account as well. If you have children, you'll want to make sure you dentist can cater to them, even once they get older. That way you won't have to switch to another dentist later on.
Confirm They Take Your Insurance
You can't get quality dental care unless you have a way to pay for it. Take a look at the practice's insurance policy to see if they'll accept your dental plan. While it's important to confirm they can take your insurance, they should also show they're willing to make the extra effort to help you use their benefits. This shows their committed to helping you keep your dental care affordable.
Consider Their Expertise and Visit Their Website
Dental practices realize they need to market themselves in order to stand out. That's why many practices are going online to promote their specialties and services more easily. When you've found a dentist you're thinking of visiting, visit their "Meet the Doctors" page or similar informative page. Here you'll find their educational background as well as what dental organizations they belong to.
For example, if you're considering a dental implant in the future, see if they have specific education or accolades that pertains to that field. Do they attend continuing education workshops or conferences to stay up-to-date on the latest dental technology and treatments?
Visit the Location and Meet the Team
After you've got a placed nailed down, make a visit and get to know the hygienic team and eventually your new dentist. While in the office, make note of the waiting room and staff. Is the office clean and tidy? Are the staff members wearing gloves or other protective gear while treating current patients? Make sure they have no problem answering any questions you may have.
Additionally, pay attention to the commute to the office from your work or home. If this commute is too much of a hassle, ask if they have another location and determine if that one is closer.
Now that you're prepared, finding the right dentist in Rochester is a piece of cake. It's just another step toward keeping your oral health in check!
About the Author
Dr. Nicholas Brong earned his Doctor of Dental Surgery degree from the University of California in San Francisco. He's also obtained dental implant training and laser dentistry training as part of his postgraduate work. To learn more about his practice, contact him at (507) 288-1066 or visit his website.