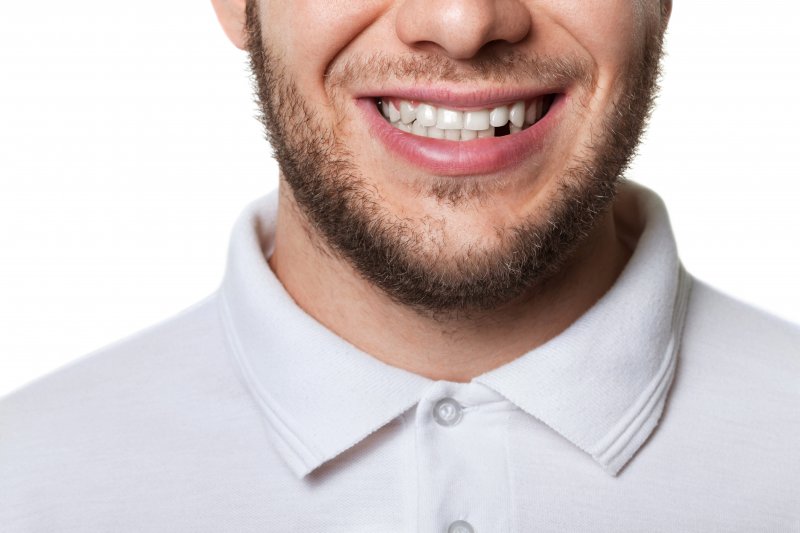 You're likely scared if you just had one of your teeth knocked out. Maybe you fear that your injury will result in infection, or that you'll be stuck with a new gap in your smile. Whatever the case, it's understandable to feel shocked by your lost tooth. However, there's still hope — you may be able to put it back in its socket again! To learn how, here's a summary of what to do for a knocked-out tooth from your Rochester dentist.
So, Is It Possible to Put a Knocked-Out Tooth Back?
Yes, you can. Still, you'll need to do a few things first. Specifically, follow these steps:
Find the Tooth: Obviously, you can't re-insert your tooth if you don't have it. If possible, find where it's fallen.
Handle It Gently: After finding the tooth, pick it up by the crown. Ensure as little damage as possible to its roots to raise your chances of saving it. If necessary, rinse off any dirt on the tooth with water.
Keep It Moist: To be re-placed successfully, your tooth needs to be moist. Therefore, don't dry it! Instead, consider putting it in milk or saline solution.
After finishing these three tasks, you can try repositioning the tooth back in its socket. When doing so, carefully use your fingers to push it into the right spot. You can then hold the tooth in place by carefully biting down or keeping the fingers where they are.
See Your Dentist ASAP
Even if you can get your tooth back in its socket, you'll still need professional help. Only a qualified dentist will be able to re-bond it properly.
That being the case, time is of the essence. Ideally, visit your local dental practice within an hour of the incident to save your natural tooth. The longer you delay, the more likely it is that your specialist will rely on alternative options to fill the smile gap. For instance, they may need to give you a dental implant if you wait too long.
Whether it's due to a sports injury or another accident, you shouldn't panic if you suffer from a knocked-out tooth. Instead, see your dentist so the pearly white can be put back and restore your smile!
About the Practice
Zumbro Family Dental in Rochester, MI, excels at all manner of dentistry. They always make patient health and safety their top concern, especially through advanced dental technology. Due to such practices, they provide high-quality preventive, cosmetic, and restorative smile treatments for their clients. Whether you need a checkup or a dental implant, they'll meet your dental needs. For more information or to schedule an appointment, they can be reached at their website or by phone at (507)-288-1066.