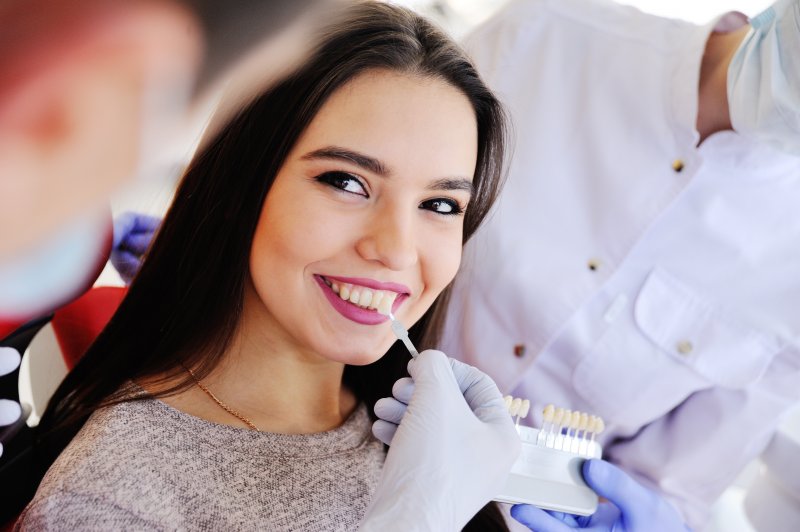 When choosing veneers to transform your smile, you might assume that as long as you take proper care of your new teeth, you'll never need to have them replaced. While this would be a nice thought, the truth is that it simply not the case. At some point, no matter how well you've maintained your results, replacing veneers is inevitable. But how will you know when it's the right time? Are there certain signs to look for that will dictate when you should get in to see your cosmetic dentist? A professional explains when it's best to have them replaced to ensure you maintain a beautiful smile.
Signs That Dictate When to Replace Your Veneers
It is not uncommon for veneers to last 10 years or more with proper care and maintenance; however, because of the normal wear and tear, it's no surprise that these customized restorations may not last quite as long. Should you begin to notice any of the following signs while wearing veneers, you'll need to get in to see your dentist sooner rather than later:
Your veneers are cracked or chipped. Although they are strong and durable, they're not indestructible. Porcelain can become cracked or broken if you're not mindful of the foods you eat and habits you practice.
Poor oral hygiene. Should you develop gum disease while wearing veneers, you'll be faced with early replacement. The reason is that your soft tissues can begin to recede if bacteria spreads beneath the gums. As a result, your veneers may separate from this area of your mouth, causing them to no longer appear natural.
Tooth decay. You'll need to commit to proper oral hygiene to keep the natural teeth underneath your veneers from decaying. Should this happen, your veneers can begin to separate from the tooth.
Poorly sized veneers. Finding a qualified cosmetic dentist to apply your veneers is crucial. If you have the incorrect size or they are improperly placed, you can be left with an unnatural look and veneers that do not adhere correctly.
Ways to Prolong the Life of Your Veneers
Although veneer replacement is indeed inevitable, there are ways you can prolong their lifespan and spend more time enjoying your new smile. Try following these tips:
Maintain good oral hygiene by brushing twice a day for two minutes.
Floss between your teeth to remove harmful bacteria at least once a day.
Rinse with an ADA-approved mouthwash to flush away any remaining bacteria.
Keep your regularly scheduled dental checkups and cleanings to allow your dentist to examine your veneers for any potential problems.
Avoid using your teeth to open packages and containers.
Stop smoking and using tobacco products.
Don't chew on ice or other inanimate objects (i.e., pens, pencils).
Avoid using abrasive toothpaste.
Wear a mouthguard while playing sports or if you are prone to teeth grinding (bruxism).
Avoid foods and beverages that can easily stain your veneers.
Keeping these helpful tips in mind will allow you to enjoy your veneers much longer as well as keep more money in your pocket to spend on other things and people you love.
About the Author
Dr. Nicholas Brong wants to help you smile more confidently. This is why he and the team at Zumbro Family Dental are pleased to provide veneers to ensure your tooth imperfections are properly hidden from sight. With a skilled hand and trained eye, he can deliver beautiful results that will last a decade or more with proper care. Also, he will provide tips to help keep your smile looking and feeling its best for as long as possible. If you're interested in transforming your appearance with veneers, visit our website or call (507) 288-1066.