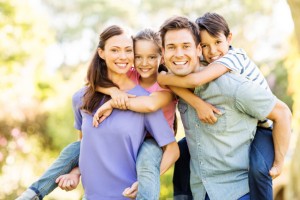 Hey there! We here at Zumbro Family Dental are so excited to welcome you to our brand new blog. We think this will be an excellent way to keep you updated with the latest news pertaining to our practice and your oral health. Check back often to see what's new — or, even better, subscribe to make sure you never miss a beat! To kick things off, we thought it would be a good idea to give you a little information on our practice and your Rochester, MN dentist Dr. Brong. Keep reading to learn a little more on what makes Zumbro Family Dental special!
A Range of Services for Smiles of All Sizes
At Zumbro Family Dental, we're proud to offer our patients a variety of top treatments and some specialty services, too. We can keep you and your loved ones smiling happily and healthily this year and for so many more with the very best in general, preventive, restorative and implant dentistry. And once your smile is as healthy as can be, we offer wonderful cosmetic services, too. Whatever it is you're looking for, we're sure you can find it right here!
Preventive Care Key to Healthy Teeth
Every excellent dentist knows the most important step to maintaining a strong smile is with solid preventive care. That means brushing for two minutes, twice a day, flossing daily and visiting your dentist for six month checkups. At Zumbro Family Dental, we stress the importance of these visits for the continued health of your smile.
When you stay on top of your twice-annual checkup and cleaning, you're giving us the chance to check for the small evidence of larger problems — like tooth decay, gum disease and even oral cancer. We can make recommendations for treatment or just provide tips to help you take better care of your smile. In short, if there's one thing you can do to help yourself enjoy a lifetime of healthy teeth, it's to schedule and maintain six month checkups and cleanings with Dr. Brong and the team at Zumbro Family Dental.
About Dr. Nicholas Brong
Dr. Brong entered the dental field in 2012 and has been passionate about building beautiful, healthy smiles ever since. He has extensive experience and training in dental surgery, dental implants and laser dentistry, and he loves helping children, teens and adults in Rochester benefit from the very best in modern dentistry.
Contact Us Today!
If it's been more than six months since your last dental checkup, remember that good preventive care is crucial for maintaining a healthy smile. Contact Zumbro Family Dental to schedule your appointment with the family dentist in Rochester MN! We'll help keep you and your family on the road to excellent oral health and teeth that last a lifetime. Request your visit online today!