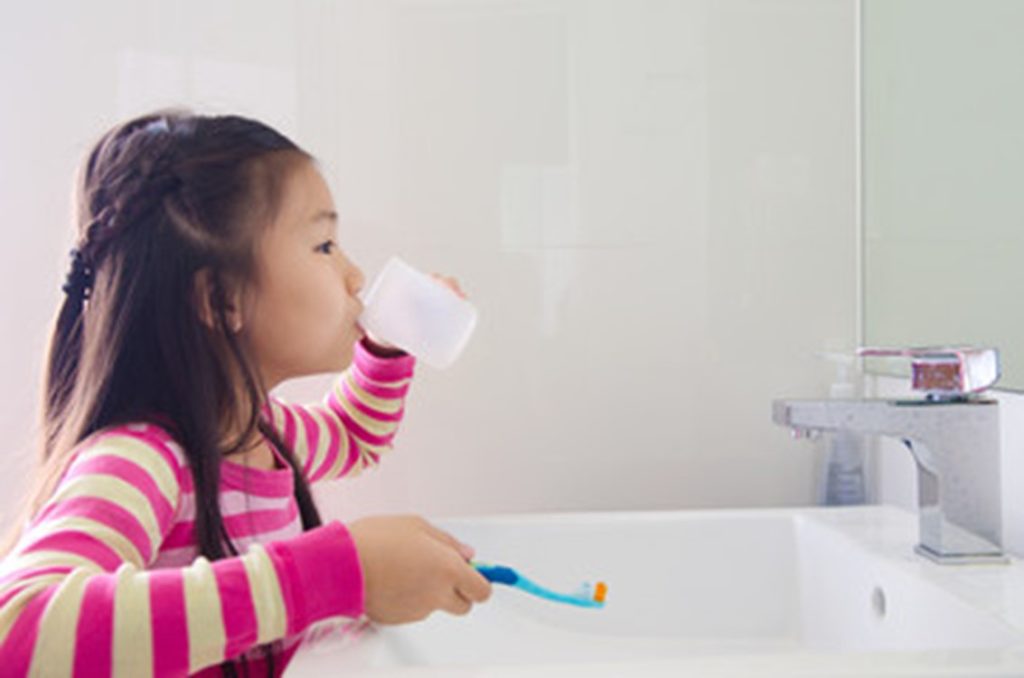 When it comes to keeping your mouth clean and preventing oral health problems, brushing your teeth twice a day is crucial! But after you've finished brushing your pearly whites, excess toothpaste or bits of debris can sometimes remain, and many people instinctively rinse out their mouths when they're done brushing. But are you supposed to do this? Keep reading to learn more about this habit and what's at work inside your mouth.
The Importance of Fluoride
Fluoride is a naturally occurring mineral that significantly helps to prevent tooth decay. It's found in many of the foods that you eat and is also often added to drinking water and oral hygiene products. Fluoride is most effective when it's in direct contact with your teeth for several minutes—it's able to re-mineralize your enamel and fortify your teeth, helping to increase their resistance to daily wear-and-tear. That said, fluoride is very good for your teeth in the grand scheme of things!
Should I Rinse After Brushing My Teeth?
There is no simple answer here. Ideally, you want to give the fluoride an opportunity to sit on your teeth, as this will greatly reduce the risk of tooth decay. So, if you're rinsing out your mouth immediately after brushing, you're washing away the ingredient that's meant to help you!
On top of that, mouthwashes that contain fluoride can still remove a lot of the heavily concentrated fluoride from your toothpaste. The U.K.'s Oral Health Foundation recommends spitting out excess saliva and toothpaste after brushing, instead of rinsing out your mouth. It's also recommended to wait at least 10 minutes before eating or drinking anything.
But even if it's not ideal for fluoride, there are still benefits to rinsing after brushing:
It helps to rinse away excess debris and bacteria that can sometimes linger after you've brushed.
It emulates your mouth's natural flow of saliva.
It reduces the risk of swallowing excess fluoride.
It reduces the aftertaste of some cleaning products.
Are There Any Risks to Not Rinsing After Brushing?
It's generally considered safe to forgo rinsing after brushing, but there are a few side effects associated with ingesting fluoride such as abdominal pain, diarrhea, and some oral health issues including TMJ disorders and fluorosis. It's also important to note that most products contain fluoride levels meant for adults, so a larger risk exists when children ingest it. However, these side effects are also rare when only a pea-sized amount of fluoride toothpaste is used.
Whether you decide to rinse after brushing is up to you—although there are some benefits to it, you could potentially affect the fluoride's ability to help your teeth. Either way, knowing how fluoride and rinsing both respectively influence your oral health will help you to decide what you prefer.
About the Practice
Zumbro Family Dental is dedicated to making their patients feel right at home! They serve the dental needs of the Rochester area under the leadership of Dr. Nicholas Brong. Dr. Brong completed his DDS at the University of California at San Francisco and is a proud member of the American Dental Association and the Minnesota Dental Association. If you have any questions about the article or would like to schedule an appointment, feel free to reach out to Dr. Brong through his website or by phone: (507) 288-1066.