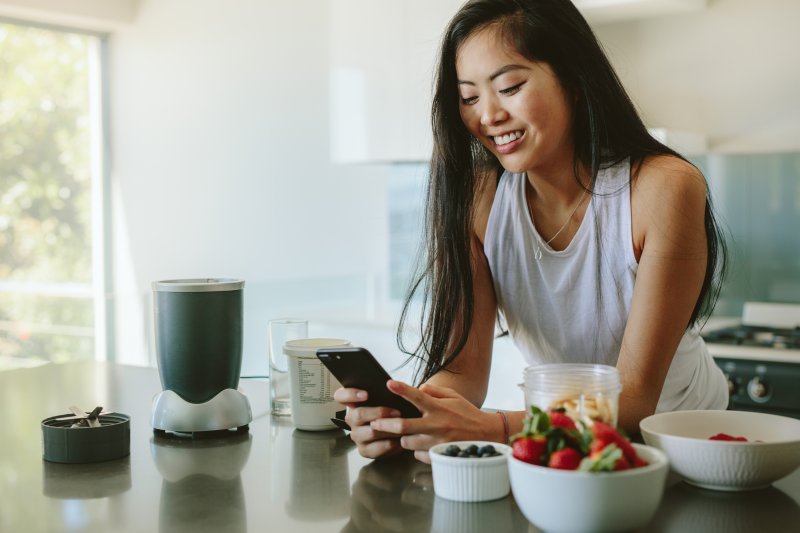 With over 20% of Americans using the app, it's not surprising that TikTok is one of the most popular apps today. In fact, it was the most downloaded app in 2020! One of the popular categories is food-related videos, which focus on aesthetically pleasing, easy-to-make snacks to satisfy your cravings. But which TikTok recipes will your tastebuds and your teeth enjoy? Let's find out.
#1. Whipped Coffee
One of the most viral recipes on TikTok was this frothy, delicious beverage. By simply whisking a mixture of coffee, sugar, and hot water together for a few minutes, you could completely transform the appearance (and taste!) of your morning beverage. Fortunately, you can enjoy your whipped coffee without the guilt by exercising moderation when it comes to sugar and drinking it through a straw to avoid unpleasant dental discoloration.
#2. Carrot Bacon
Bacon may be delicious, but it's no secret that it isn't exactly healthy for you. That's where carrot bacon comes in! By peeling carrots into thin slices, coating them with some onion powder and maple syrup, and throwing them into the air fryer, you can make a healthy and mouth-watering alternative in no time. Again, this hack is fine as long as you are cautious of the amount of sugar you put on it. Therefore, try opting for sugar-free maple syrup and avoiding unnecessary additives, like brown sugar.
#3. Chia Pudding
Chia pudding is healthy, delicious, and easy to make. For this recipe, all you have to do is mix together some chia seeds and your milk of choice before placing it in the fridge overnight. By morning, the chia seeds will have absorbed most of the liquid, resulting in a pudding-like texture. Your teeth will love the numerous benefits that chia seeds offer, including that they are packed with antioxidants, rich in fiber, and high in quality protein.
#4. Loaded Oatmeal
Thanks to TikTok, long gone are the days of plain oatmeal. All it takes is a few clicks to find countless loaded oatmeal recipes, which include toppings like peanut butter drizzle, dark chocolate chips, bananas, and even goji berries! The result? A breakfast that is packed with nutrients and will keep you full until your next meal.
TikTok recipes are a great way to discover delicious, convenient meals or find inspiration to create snacks of your own! The best part is that by simply being cautious of the amount of sugar, you can enjoy all of these creations guilt-free.
About the Author
After attending the University of St. Thomas for his undergraduate degree, Dr. Nicholas Brong earned his Doctor of Dental Surgery from the University of California in San Francisco. Since then, he has undergone advanced training from prestigious institutes, like the Dental Implant Institute of Chicago, which allows him to continue to stay at the forefront of his field. He loves helping patients get the happy, healthy smiles they deserve, so if it's time for your six-month checkup and cleaning or you simply want to learn more about diet and oral health, don't hesitate to visit his website or give him a call at 507-288-1066.