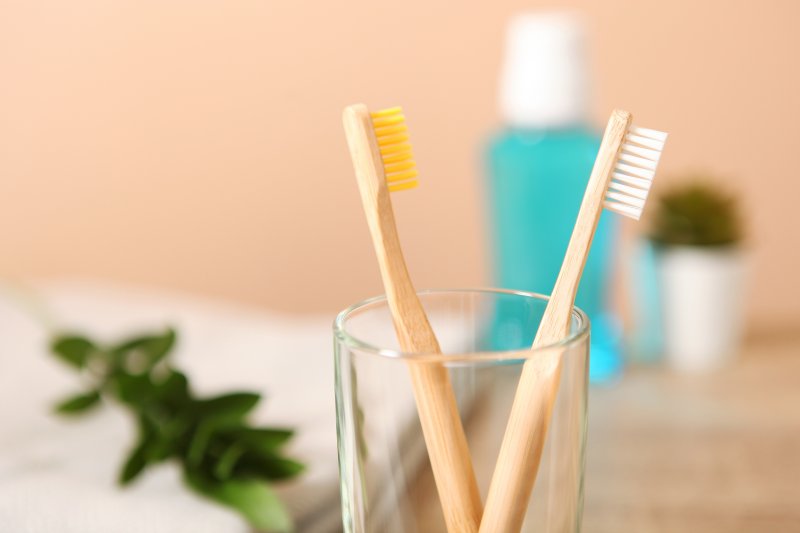 As much as we want to think otherwise, the world is full of disgusting germs and bacteria. It may surprise you to learn that some of the everyday items we come into contact with are a lot nastier than others. Do you know what the dirtiest thing in your home is? If you guessed your toilet seat, you may want to think again. In fact, studies show that it's one of the cleanest objects because it's washed regularly. Read along to learn about the three filthiest objects in your home (which includes your toothbrush holder!) and how you can keep them clean.
Toothbrush Holder
Believe it or not, there's an extremely high chance that your toothbrush holder is one of the dirtiest things in your house. According to a 2011 public health organization report, it was discovered that 27% of toothbrush holders tested positive for coliform bacteria, which includes Salmonella and E. coli. Because of that, it's incredibly important that you replace your toothbrush holder regularly. You should aim to switch it out at least once every six to twelve months.
Bathroom Towels
Everyone knows to wash their hands after going to the bathroom. However, most people don't wash them thoroughly. When still-dirty hands are wiped off on a hand towel, the germs will transfer and stay on it. Additionally, a damp bathroom towel serves as the perfect breeding ground for bacteria. Once you combine that with the fact that bathroom towels are typically only washed once a week, it's easy to see how dirty the object can get. That's why it's crucial to wash your towels at least twice a week or opt for a disposable alternative.
Toothbrush
Yes, you read that right – your toothbrush is among one of the dirtiest objects in your home! Since it comes into contact with plaque, saliva, and food debris every day, it's the perfect environment for bacteria to grow. Fortunately, there are ways to reduce the number of germs you expose your mouth to on a daily basis. According to dentist and manufacturer guidelines, it's strongly recommended that you replace your toothbrush every three to four months – sooner if the bristles become frayed or you were recently sick. You can also disinfect your beloved bristles by submerging the head of your toothbrush in a cup of hot water or mouthwash after each use.
Now that you know which everyday objects in your home are the filthiest, you can take proper measures to ensure your house remains clean and safe. What's more, you'll gain peace of mind knowing you're doing everything possible to keep your oral health in optimal condition!
About the Practice
At Zumbro Family Dental, we're passionate about helping patients of all ages achieve their happiest, healthiest smiles. Our highly skilled and dedicated team enjoys educating patients to help them make confident and informed decisions for their oral health. If you'd like to learn how to keep your toothbrush holder and other dental care essentials clean, we're more than happy to help. Visit our website or call (507) 288-1066 to speak to a member of our team.