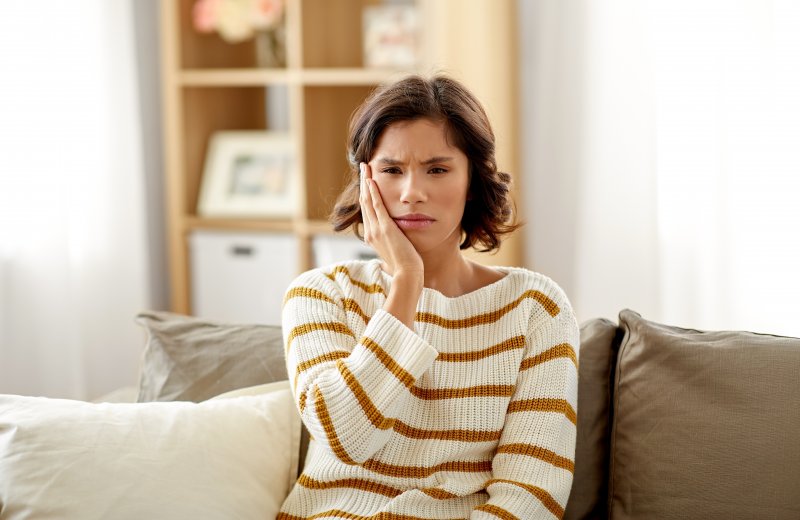 Have you ever found yourself downplaying your tooth pain? Whether it's because you struggle with dental-related anxiety, are simply "too busy," or don't want to be "dramatic," neglecting to get the care you need can wreak havoc on your oral and general health. In fact, a toothache could potentially turn into a trip to the emergency room if it's not treated in a timely manner. Read on for seven symptoms of a tooth infection, signs it has spread to other parts of your body, and how your emergency dentist can help.
Symptoms of a Tooth Infection
Although it may start with a toothache, it doesn't take long for your untreated tooth to become infected. With this in mind, make sure to contact your dental team right away if you begin to experience any of the below symptoms:
Throbbing tooth pain
Pain in your jawbone, ear, or neck
Sensitivity to hot or cold foods and beverages
Discomfort when biting down or chewing
Bad breath
Inflamed gums
Unpleasant taste in your mouth
Signs the Infection Has Spread
An untreated infection anywhere in your body is dangerous. However, your mouth is the entryway to your digestive tract and in close proximity to your brain, making it especially hazardous. Once it has spread, the infection can become potentially life-threatening, necessitating a visit to your local emergency room. Therefore, make sure not to dismiss common warning signs like:
You feel unwell (i.e., headache, fatigue, etc.)
You run a fever
You experience swelling (especially if it results in difficulty breathing or swallowing)
You become dehydrated
You experience stomach pain
How Your Dentist Can Help
Whether you need periodontal therapy, a root canal, a tooth extraction, or just about anything in between, your dentist is the go-to when it comes to the condition of your teeth and gums. At your appointment, they can conduct a thorough dental exam, assess the condition of your oral health, and create a custom treatment plan to address the root of the issue. That way, you can regain your pain-free smile while simultaneously preserving your overall general and oral health.
Although toothaches are often dismissed as "common," that doesn't mean they aren't a serious dental concern. Therefore, when the symptoms of the toothache first arise, contact your dentist right away!
About the Author
Dr. Nicholas Brong earned his Doctor of Dental Surgery from the University of California in San Francisco, and he has spent the last nearly 10 years helping his patients achieve pristine oral health! Whether he is conducting a routine dental exam, supplying periodontal therapy, or providing emergency treatment, he genuinely loves that each day brings with it the opportunity to deliver superior dental care. If you are overdue for your six-month appointment or have a nagging toothache, visit his website or give him a call at 507-288-1066.